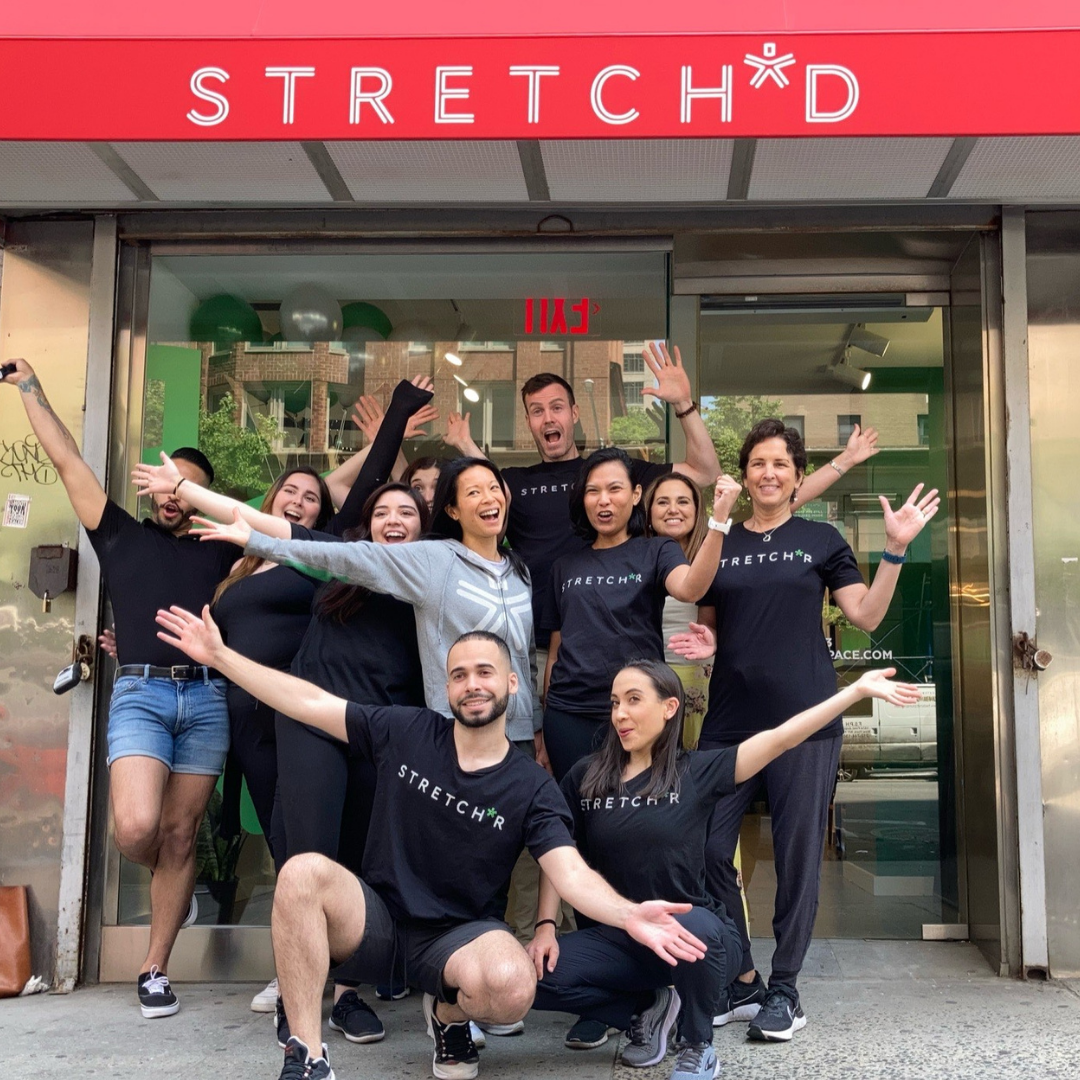 Manager of Training and Development
Reports to: COO
Employment Status: Full-Time
Stretch*d is seeking a Manager of Training and Development to lead, develop and train our team of 38 Stretch*rs (and growing) across three locations. This will include ensuring we attract, develop, and retain the strongest talent in the industry, supporting our ongoing growth and development (both as Stretch*rs and as ambassadors of the brand).
This position reports to the COO and is based in New York City. It requires frequent visits to all regional locations, as necessary.
Overview
You will oversee a team of Stretch*rs and other talent, which includes Master Stretch*rs, Senior Stretch*rs, Stretch*rs and team members for our new offering, Face*ssage
You will be responsible for departmental organization, efficiency and oversight, program innovation, recruiting, and the skills and knowledge enhancement programs for our Stretch*rs
You will help with the development, success and commercialization of Stretch*d Academy, a program to bring the Stretch*d Method to non-Stretch*d employees.
You must be organized, decisive, detail-oriented, hardworking and excited about managing a growing team of Stretch*rs
The ideal candidate has been in a people management, training or development role. You do not need to know how to Stretch people!
Key Responsibilities
Lead strategic planning for the Stretch*r team and all trainings
Lead and motivate a team of Stretch*rs across multiple regional locations
Build a culture rooted in teamwork and accountability amongst the Stretch*rs
Manage Stretch*d space schedule optimization, payroll and strategy; work with Operations Coordinator for NYC, Regional Manag*r and Location Manag*r for Rye Brook
Oversee Stretch*r recruiting to ensure we are bringing on the best talent; work with the Stretch*r Recruiter
Work closely with the Director of Programming to oversee the training and onboarding strategy, execution and efficacy
Work with the Director of Programming to create and implement innovative service offerings
Oversee Stretch*r reviews, continuing education, career development and quality control
Ensure constant improvement in Stretch*d Methodology, protocol development and session experience
Oversee department budgets and expense reporting
Be involved in content creation and outcomes of Stretch*d Academy, an online and in-person training program
Embody and uphold the Stretch*d Core Values
Qualifications
3+ years experience in fitness or relevant industry
Bachelor's Degree required
Experience with the Stretch*d brand preferred
Experience managing a team and people development 
Excellent strategic thinking skills with a balance of analytical and creative capabilities
Experience managing labor budgets and departmental budgets
Strong interpersonal and presentation skills
Proven leadership experience
Ability to give direct, constructive, motivational feedback including criticism
Highly organized and a strong multi-tasker
Highly adaptable to change
Work Requirements
This is a Full-Time role
Ability to work flexible, non-traditional hours including weekends
Regular travel to Stretch*d spaces within region
Benefits
Holidays and paid time off
Healthcare and cell phone expenses reimbursed
Complimentary Stretch*d membership
ABOUT STRETCH*D
Stretch*d was started in 2018 by the founder of SLT as the premier brand in the one-on-one assisted stretch space. We offer clients the most effective and feel good way to "get loose." Through our three in-person locations in New York, virtual and digital channels and Stretch*d Academy, our newly launched training program, we are on a mission to make recovery an essential part of every body's routine. This is an opportunity to be a key employee at an emerging brand in a hot sector of the wellness market.
APPLY
Email your resume and cover letter to Careers@Stretchdspace.com or click Apply below.