Recovery Services
The best in high tech recovery services to get you feeling good, and performing at your peak.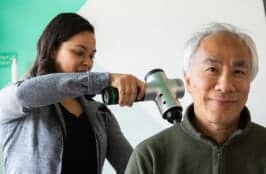 Targeted massage with the state-of-the-art Hypervolt device will loosen up those extra tight spots.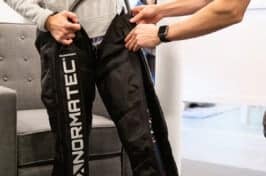 Compression boots to boost circulation, flush out toxins, and speed up lymphatic drainage.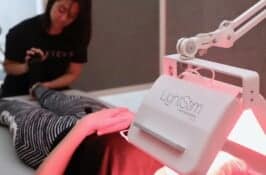 LightStim anti-wrinkle LED light treatment before or after your stretch.
HEAD TO TOE TREATMENT | 20-MIN
Get Puls*d + Get Lit: A facial plus leg massage at the same time?! Yes please! Enjoy the benefits of compression therapy and lymphatic drainage for your lower extremities (Normatec Boots) plus an Anti*aging facial under the warming lights of the LightStim.