Why enroll in Stretch*d Academy?
Learn from Masters-level musculoskeletal experts
Apply your skills to all ages and body types. Courses expire after 6 months.
Expand your offering and revenue opportunities
Earn NASM, AFAA & NCBTMB credits
Accelerate recovery, prevent injury and improve performance. Stretch*d uses principles of active and dynamic stretching to provide the most effective, thorough and safe stretch—completely customized to the needs of any body.
They've stretched every body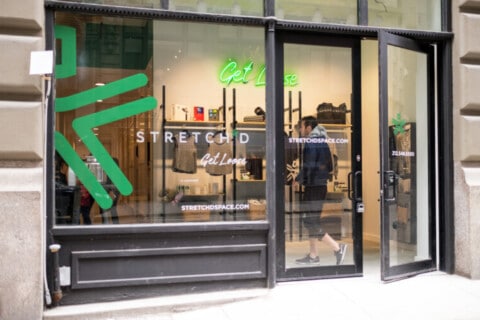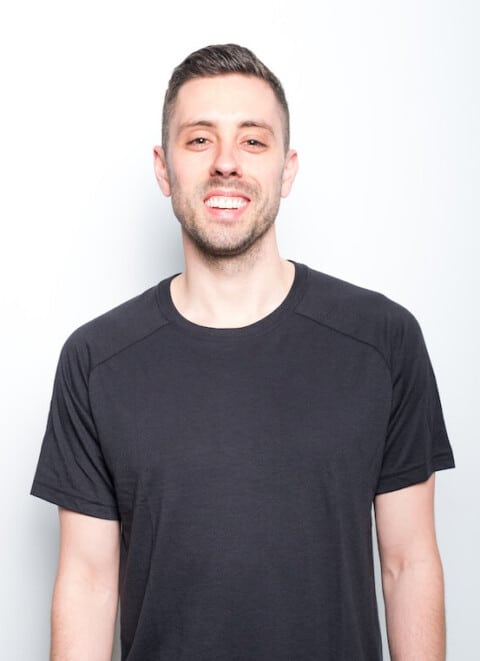 Jeff Brannigan
Program Director
Jeff holds a Masters degree in Health Promotion Management from American University. He has applied stretch therapy to Olympic athletes across all sports throughout the U.S. and Europe. He is excited to be back home in NYC and bring his program to Stretch*d after spending 10 years in Washington D.C.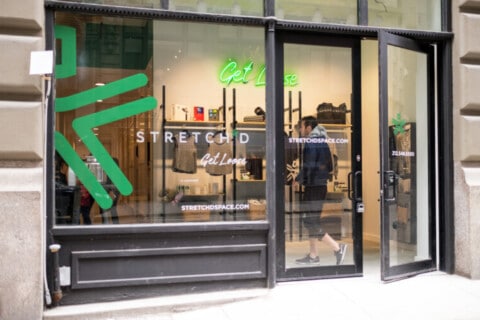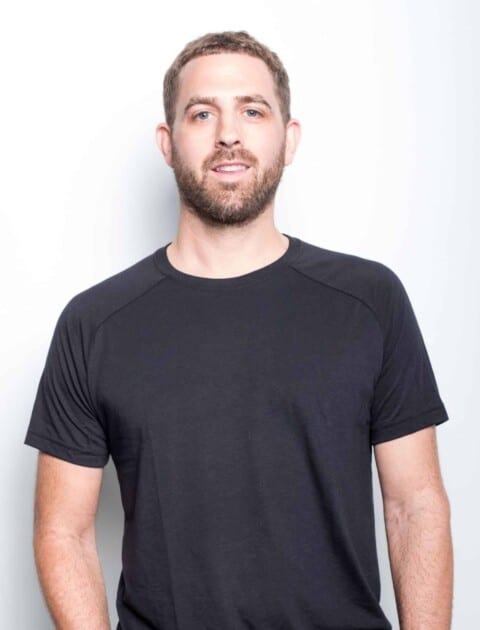 Jeremy Mayer
Chief Stretch*r
A former college athlete (basketball at ECU), Jeremy holds a Masters in Applied Physiology from Columbia and has been stretching clients for 14 years. He trained for over ten years at a musculoskeletal therapy clinic and has stretched college and professional athletes around the world.

ONLINE STRETCHING COURSES
Grow your career with Stretch*d Academy
LEVEL 1 ONLINE: THE 15 ESSENTIALS
Learn the 15 essential movements for a full-body stretch. Specifically designed for trainers and fitness instructors looking to expand their skills, expand their client offering, and grow their income opportunities.
Earn .6 CEUs for NASM, 6 CEUs for AFAA, and 2 CEUs for NCBTMB
Complete the course in under 3 hours (learn by video, written content & quiz assessment)
Learn the physiological principles behind the Stretch*d Method
Learn how to stretch clients of all body types
Perform a full-body stretch in 20-minutes
NCBTMB (National Certification Board for Therapeutic Massage & Bodywork) Approved Continuing Education Provider.

Get started for $299.
LEVEL 2 ONLINE: THE ADVANCED STRETCH*S
Level 2 introduces you to 15 advanced stretch*s—providing you a more in depth, complex and comprehensive understanding of the Stretch*d Method. By the end of Level 2, you will have a more advanced stretching skill set, and a repertoire of over 30 stretch*s addressing all five zones of the body.
The advanced stretch*s allow you go more in-depth with your stretching, and increase the level of specialization. This will allow you to apply the Stretch*d Method to your clients with a more holistic approach, and modify to a wider range of variables. You will learn through a combination of video, slides and quizzes to teach and test your knowledge.
This course is available to students who have completed Level 1.
Earn 2.5 CEUs from NCBTMB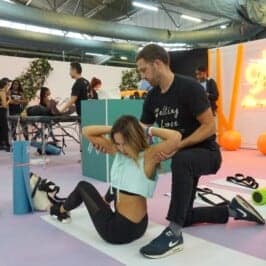 No table, no problem. Learn how to apply the 15 essential stretch*s to a client on the floor. Perfect for stretching in-home or at the gym.
Learn by video, written content and quiz assessment.
Get started for $199.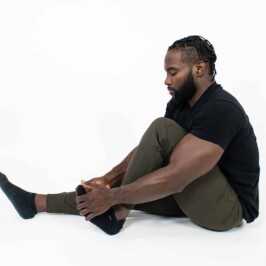 Teach your clients how to supplement hands-on work with their own self-stretching routine.
Our self-stretches utilize the same principles of active and dynamic stretching, adapted into movements that can be done solo.
Earn 0.3 NASM & 3 AFAA CEUs
Get started for $199.
There is no mandatory professional experience required but we recommend this course for those with a background in professions like massage therapy, personal training, physical therapy, yoga or pilates as it adds it to their professional skill set.
You do not need to have knowledge of stretching or anatomy before enrolling but it can be very helpful in understanding the Stretch*d method and becoming proficient in the technique.  We do have an anatomy section in the course to give an overview of basic musculature and physiology.
The course content should take anywhere from 2-4 hours to complete with additional time for hands-on practice of the technique. Taking your time to complete the course and allotting time for practice is recommended.
Equipment is not required to get started but there are recommendations such as a table and seatbelt to properly stabilize the client.
You will be provided a certificate of completion upon finishing the Stretch*d Academy online courses. Your status will be 'Online Accredited'. In order to be 'Stretch*d Method Certified', you need to complete all online courses, as well as in-person hands-on training in New York City or one of our other locations.
Level 1 covers the 15 essential moves of the Stretch*d Method and will provide a comprehensive foundation of the Method.  The 15 Advanced Stretch*s in Level 2 are more complex movements than those in Level 1. Level 2 requires a deeper understanding of the body and a higher level of practical skill than Level 1. In order to enroll in the 2nd level of the Stretch*d Academy, you'll need to complete the 1st level as a prerequisite.
The main courses within the Stretch*d Academy will teach you new stretches, how to apply them and the principles that make them effective.  The modules are supplements to the main courses and will take what you've learned and apply it to specific topics like injury, pregnancy, range of motion, desk sitting, etc. The modules are hyper focused and will increase your understanding of how to deal with special cases when working with your clients.
The Stretch*d Method is a proprietary technique created through years of experience by our Program Directors, Jeff and Jeremy, and has been rigorously tested to share the best and most essential Stretch*s.  We use an active-isolated technique, which has been proven to be the safest as well as the most effective stretching method for clients. This methodology allows you to lengthen a muscle naturally while eliminating the risk of overstretching.
This course is not only designed to enhance your current wellness offerings but will also allow you to offer a completely new service to your clientele. We'll also discuss best practices related to the business and marketing of stretching as the courses progress
Yes, upon completion you will be able to immediately offer a new service to your clients and be confident in your ability to positively add to their wellness routine.  You will also have an immediate new revenue stream to offer your clients.
Our coursework is presented through a combination of video lessons, written content and quiz assessments. A separate downloadable manual will be available for your personal use while you learn and continue to practice in the future.
Yes, you will have access to all online course material for 6 months after completion and can download a manual to use as reference.
In-person training will take place May 6th and May 7th 2022. Level 1 will be completed over two days for a total of approximately 8 hours. There will be an application process as we are looking to keep the groups relatively small to start. They will also incorporate online coursework. Ultimately, these students will be certified in the Stretch*d Method for Level 1 training. The trainings will be hosted at Stretch*d spaces in Flatiron and Westchester, as well as in other training facilities that we decide to partner with (like a gym or personal training center). We are open to ideas! Email any to academy@stretchdspace.com.