They know how to get loose
Our professional stretch therapists are trained and certified in the Stretch*d Method. With extensive bodywork backgrounds, including physical therapy, exercise science, massage, personal training, dance and yoga, they are experts in assisted stretching and recovery.
Our Face*ssagers are licensed estheticians and massage therapists who have undergone extensive training with Stretch*d in our proprietary facial massage techniques.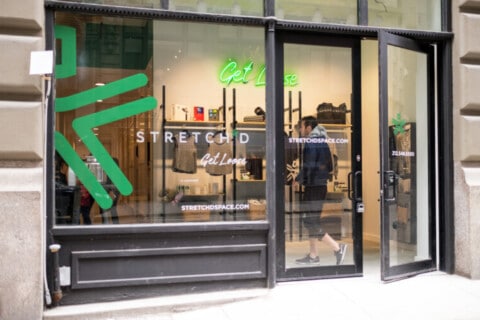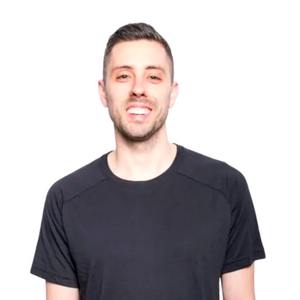 Jeff Brannigan
Program Director
| NYC
Background: Jeff holds a Masters degree in Health Promotion Management from American University. He has applied stretch therapy to Olympic athletes across all sports throughout the U.S. and Europe. He is excited to be back home in NYC and bring his program to Stretch*d after spending 10 years in Washington D.C.

Fave Way to Get Loose: A Quick*e! (at Stretch*d) duh.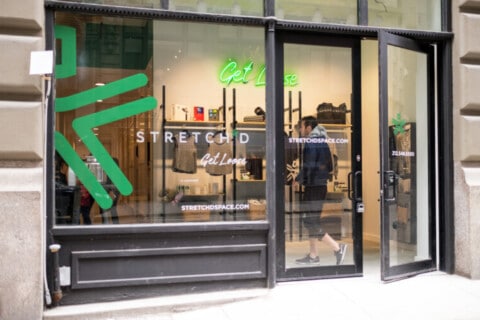 Background: Albert is a NASM Certified Personal Trainer and CrossFit Level-1 Coach. He has always had a passion for helping people to define and realize their fitness goals. Albert brings his boundless energy to all of his clients.
Fave Way to Get Loose: Hiking in the mountains, meditation in the nature, and hanging out with friends.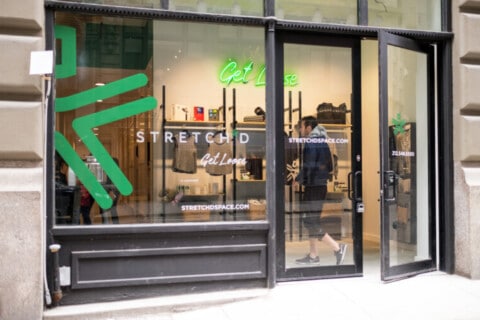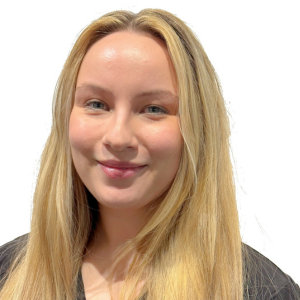 Background: Angela is a Licensed Esthetician. She is obsessed with beauty and wellness and loves getting to combine the two to make a client's day at Stretch*d.
Fave Way to Get Loose: Weight lifting, dancing, and spending time with animals.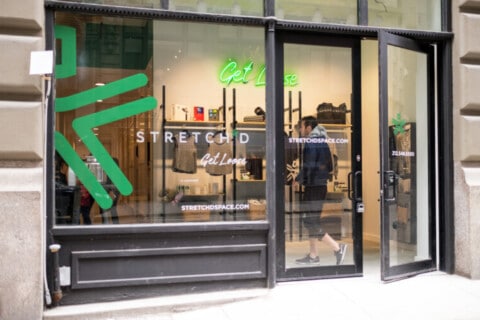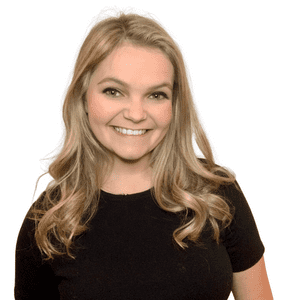 Background: Avery is an actor, dancer, and certified barre instructor, with an all around passion for fitness/wellness. Through multiple experiences with injury and physical therapy, she grew a love for moving with proper body mechanics and focusing on the importance of self-care in a wellness routine.
Fave Way to Get Loose: Long walks in the park, tap dancing, and Facetiming with her niece and nephews!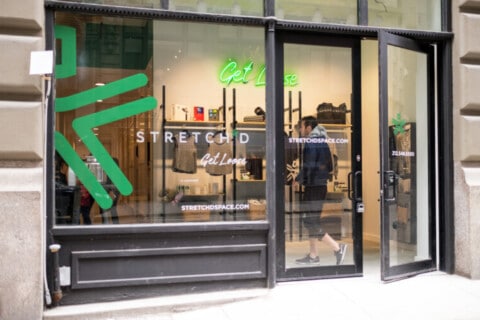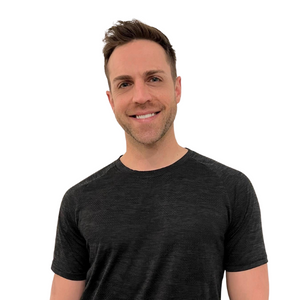 Background: Bruce is originally from Boston and his dance career has spanned many major US cities. Some highlights from Bruce's past include: Cirque du Soleil, The Academy Awards, So You Think You Can Dance.
Fave Way to Get Loose: Increasing flexibility and dancing!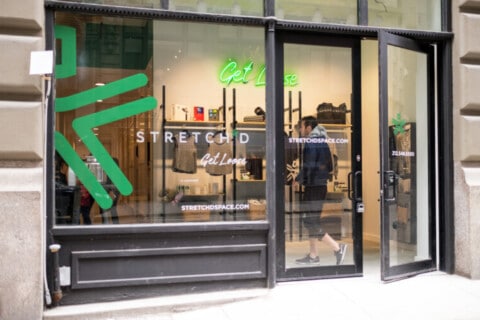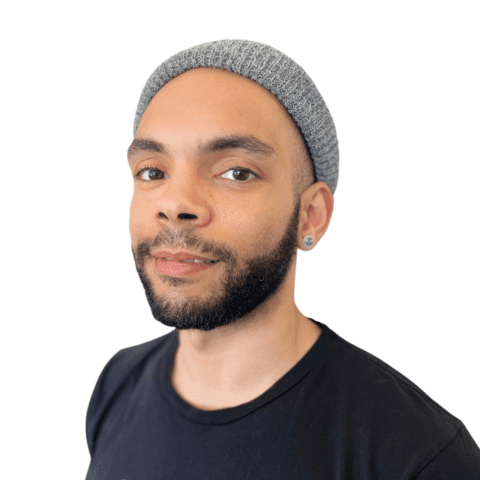 Background: Corey was born in South Carolina and moved to New York to become a professional dancer. He teaches dance in upper Westchester New York and specializes in Ballet. He loves to get down and get loose!
Fave Way to Get Loose: Twist & Dip his dancer partner!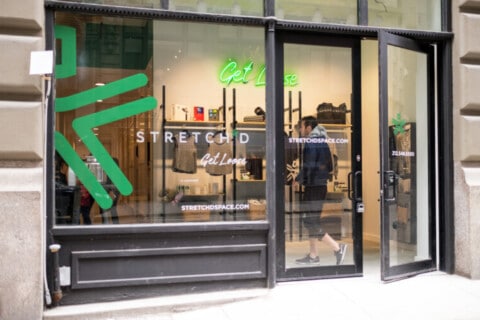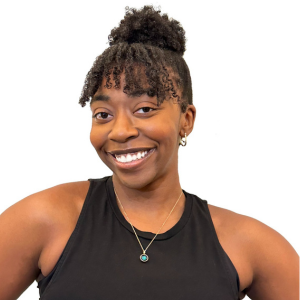 Background: Dainique is a Nationally Certified Personal Trainer, Certified Health Coach and Professional Dancer. In addition to her Multi Hyphenate Nature she also Is a certified Pole instructor and runs her own Photography Business. She believes in setting your body up for success. Giving it all the love and care in the world. 
Fav Way to Get Loose: A long spa day with my best friends and ending with a good meal and a trip to a bookstore.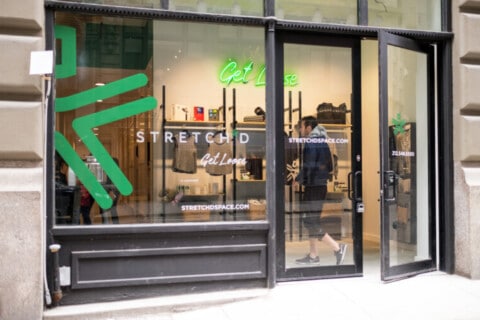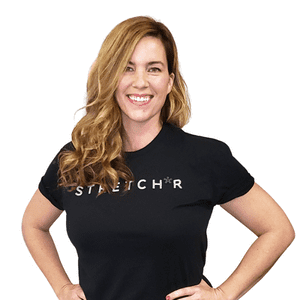 Background: Dana is a nationally certified fitness instructor and award-winning multimedia artist. She holds a BA in dance from UC Davis, an MFA from the New School, and certificates from Cornell and Stanford in plant-based nutrition and exercise physiology. Dana has decades of experience teaching fitness and helping people of all ages and abilities achieve their health goals.
Fave Way to Get Loose: Cat naps with kitty cats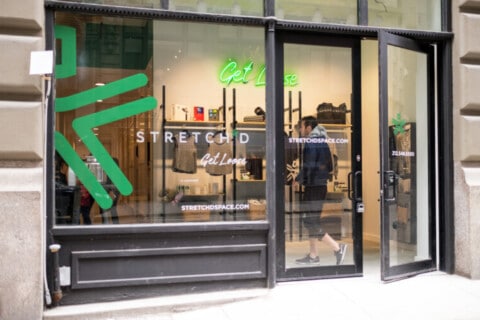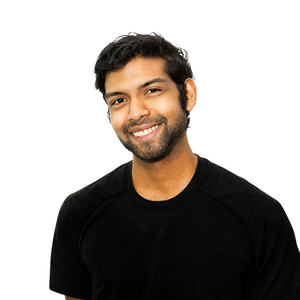 Background: David comes from a background of fencing and martial arts. Having taught at SUNY Purchase, he's worked with a variety of body types when it comes to training, and knows the importance of effective recovery. Continuing to explore new methods in dance and gymnastics, he's passionate about helping people reach their potential.
Fave Way to Get Loose: Going for relaxing walks around town- typically spotted at the local coffee shop!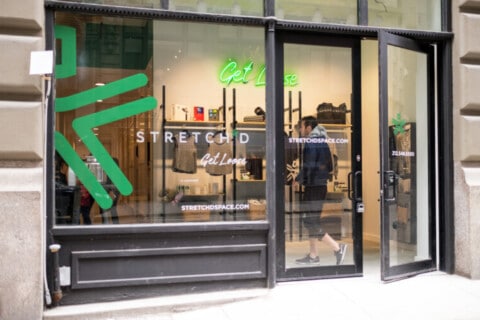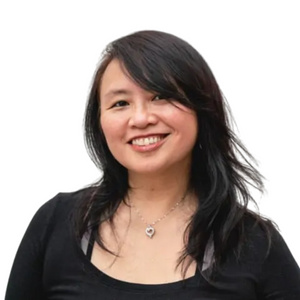 Background: Donna began her career as an accountant, where she turned to yoga for work-life balance. She discovered a passion for helping people feel great through breath, movement and body work, and transitioned to health and wellness full-time. An E-RYT® certified yoga teacher, she is now a certified practitioner of the Stretch*d Method!

Fave Way to Get Loose: Mineral salt baths, laughter with great company, and getting stretch*d!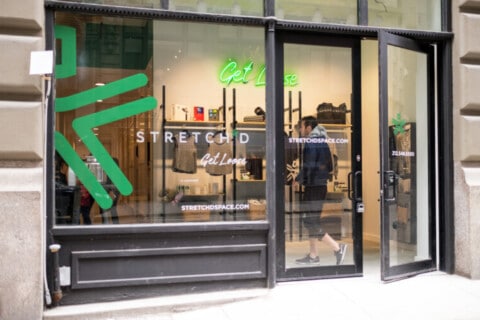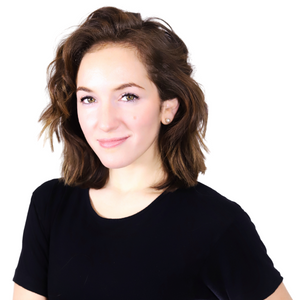 Background: Elena is a former competitive gymnast turned actor who has toured the country and performed on Broadway. Elena has been involved in fitness as an instructor for cycling and trampoline cardio, and as a lifelong athlete, she believes that the harder you work, the harder you should recover!

Fave Way to Get Loose: A pint of Halo Top and some reality TV!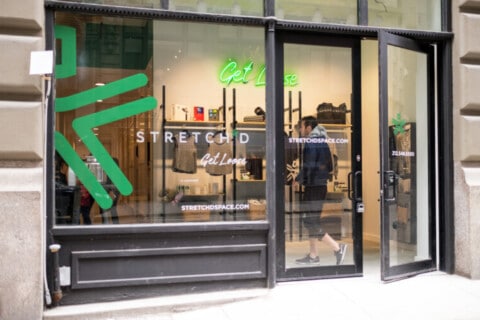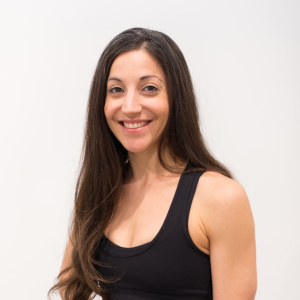 Background: Emily is a lifelong dancer, yoga practitioner, and general life enthusiast. She likes to make people laugh, cook food, and ride her bike.
Fave Way to Get Loose: Emily likes to trade sweet dance moves with her niece over Facetime, and lay in the sun whenever possible.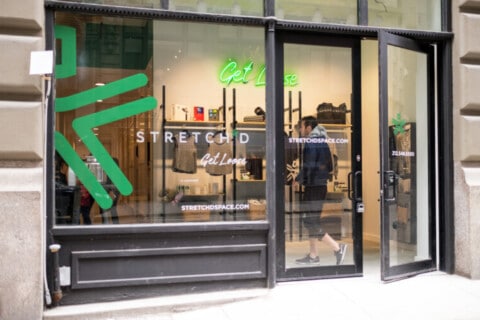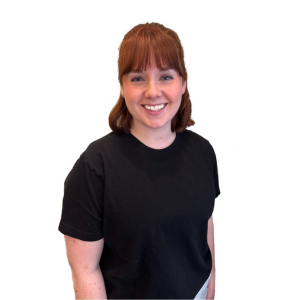 Background: Emily is a dancer & musical theater performer with a passion for fitness and wellness! Originally from Boston, Emily has experience teaching dance & fitness classes for all ages. She loves assisting her clients in reaching their goals and feeling better in their bodies! 
Fav Way to Get Loose: A play session with her kittens Bilbo & Minnie!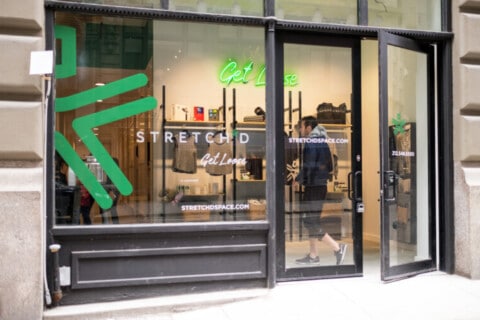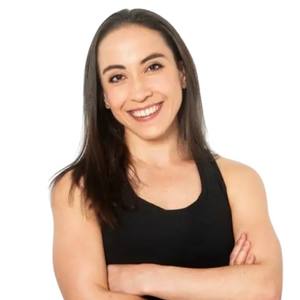 Background: Erin has always had an inclination towards living a very active, health-conscious lifestyle, with a passion for movement. She is a professional dancer, certified Pilates Mat and Barre instructor, and certified personal trainer through NASM. Erin is thrilled to join the Stretch*d team, and hopes to help clients not only achieve their Stretchd goals, but also develop a deeper appreciation for their bodies through ease of movement.
Fave Way to Get Loose: Breaking a sweat, soaking up sunshine, jamming out to music, and spending time with friends!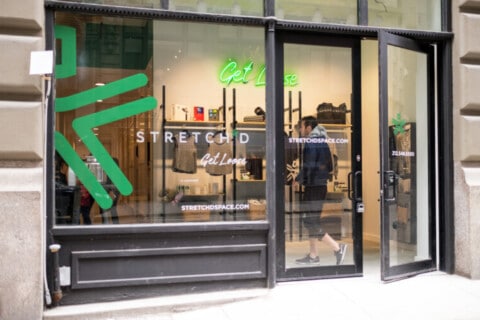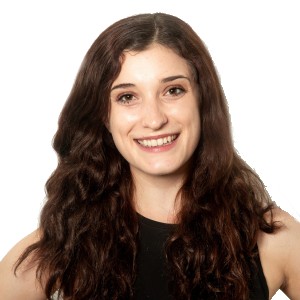 Background: Isabella is a NASM certified personal trainer, certified mat Pilates teacher, and Xtend Barre instructor. She holds a BFA in Acting from Virginia Commonwealth University. She loves helping others discover the joy of movement, while focusing on overall wellness and longevity.
Fave Way to Get Loose: A glass of red wine and a good book!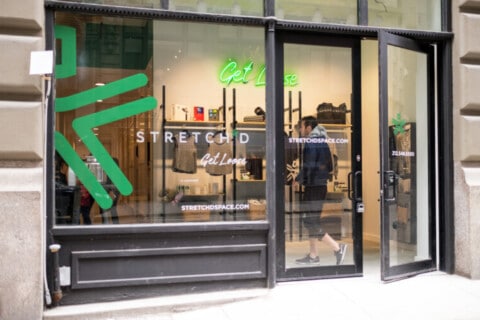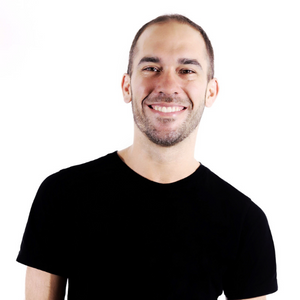 Background: Jason has worked in fitness for over 12 years as a trainer, class instructor, and wellness researcher. He's certified by the National Academy of Sports Medicine, Yoga Alliance, and the Mount Sinai School of Medicine and has had additional training in massage, pre- and post-natal exercise, and senior care. A former professional dancer and athlete, he's been an avid stretch*r his entire career and is thrilled to be part our stretch quad!
Fave Way to Get Loose: Dancing, landscaping treebeds in Brooklyn, and walks in the park with his two sibling Schnauzers.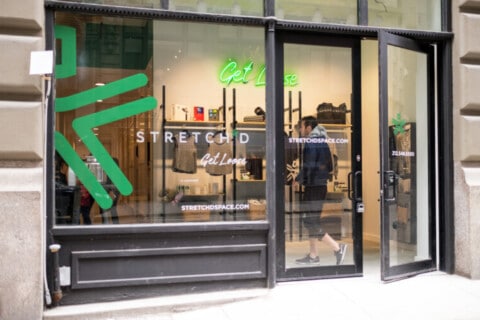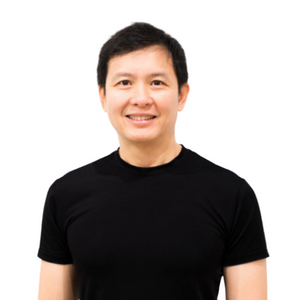 Background: Jayze started his Stretch bodywork career in Hong Kong where he is also a Personal Trainer. As a Health Coach, he advocates functional mobility for healthy and optimal physical performance.

Fave Way to Get Loose: Enjoying and moving (walking) anywhere around New York City.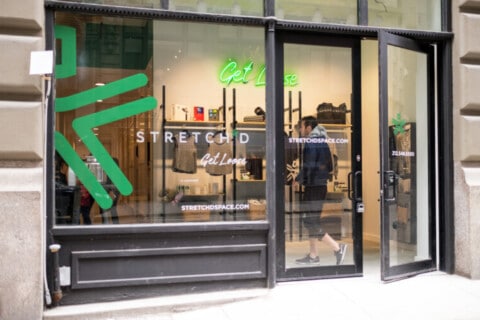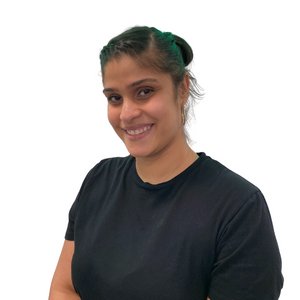 Background: Julissa is a Licensed Massage Therapist.  She also has a Degree in Exercise physiology and has over 10 years experience working as a PT aide/trainer. She began doing facial massages in 2019 at FaceLove.
Fave Way to Get Loose: Being part of someone's journey towards wellness through massage.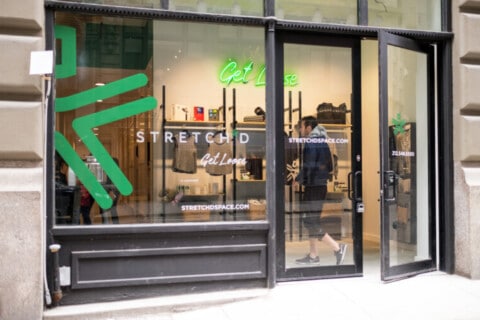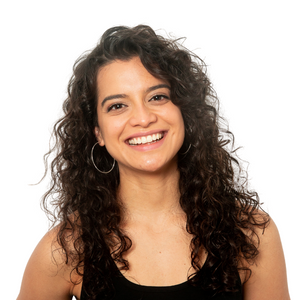 Background: Kassandra is a NASM certified fitness and dance instructor. She has a great passion for movement, holding a BFA in Dance, and having performed with dance companies nationally and internationally.

Fave Way to Get Loose: Playing in the sun, hot baths, or reading a great book.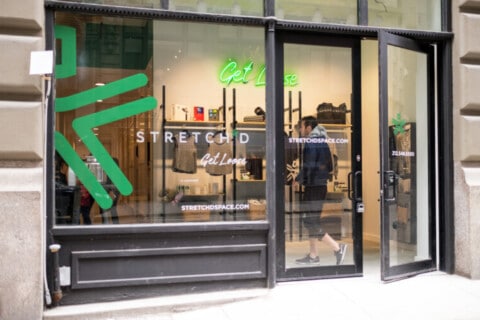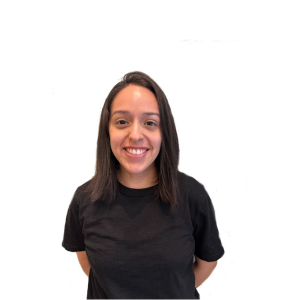 Background: Kat is a contemporary dancer and owns her own dance company. She graduated with her BFA in dance from University at Buffalo, and has had opportunities to work with multiple dance companies on the east coast and Israel.
Fave Way to Get Loose: Traveling and spending time with her dog.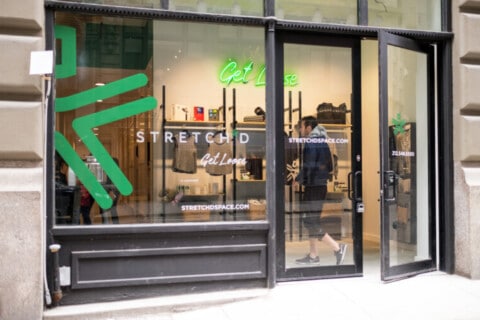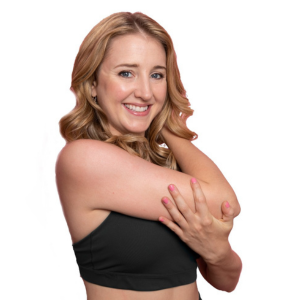 Background: Kate is a professional actor with credits ranging from theme parks to cruise lines to theaters across the country. With a BFA in Acting and professional dance and vocal study in NYC, Kate understands first hand the importance of recovery for both body and mind.
Fave Way to Get Loose: Puppetry, dance, and walking around the incredible places she gets to see on her travels!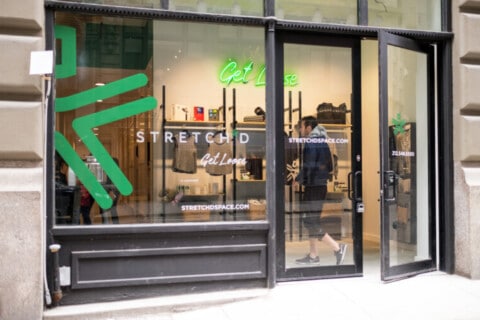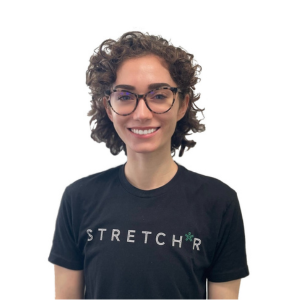 Background: Linda is a professional dancer, somatic practitioner, and former medical researcher. She enjoys drawing on her background in somatics and dance medicine to help people find ease and joy in their bodies.
Fave Way to Get Loose: Dancing to loud music with good friends -- the sillier, the better!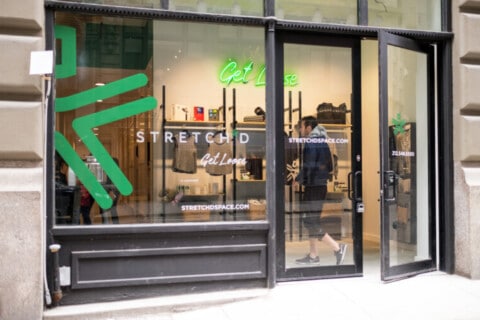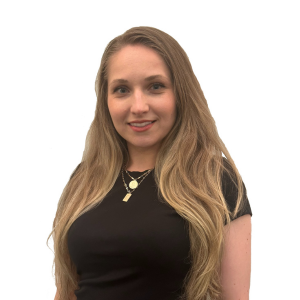 Background: Maryna has a background in medicine. She became a licensed esthetician to pursue her passion for skincare. She brings a client-centered approach to her work. And, she can explain almost anything about the human body!
Fave way to Get Loose: Reading books and enjoying nature.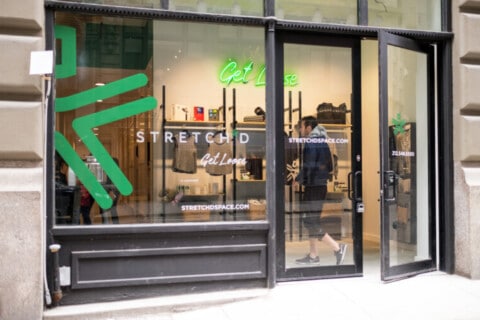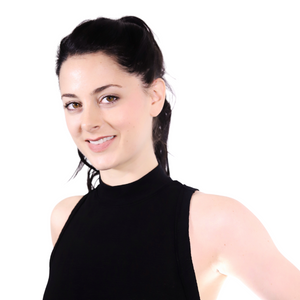 Background: In addition to contemporary modern dance, Mel has studied a variety of somatic practices, taken courses in anatomy and kinesiology, and holds a degree from The Ohio State University. She is a NASM certified personal trainer and enjoys sharing her knowledge with clients.
Fave Way to Get Loose: Netflix, beer, and buffalo cauliflower (it's the other white meat).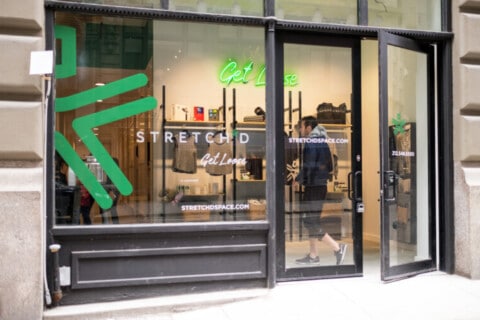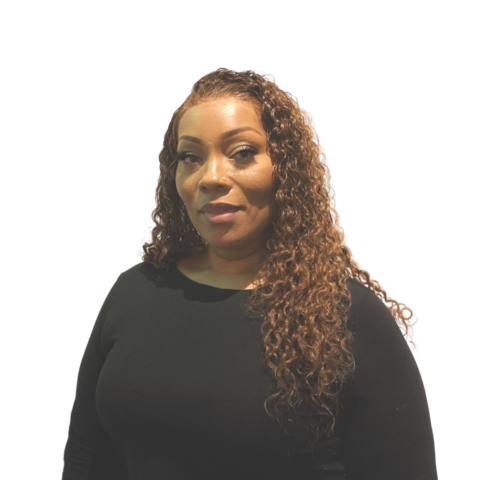 Background: Meleney is a NYS Licensed Esthetician and has always had a passion for the nature of beauty. She loves working closely with clients to understand their needs and help them achieve their facial care goals.
Fave Way to Get Loose: Dancing!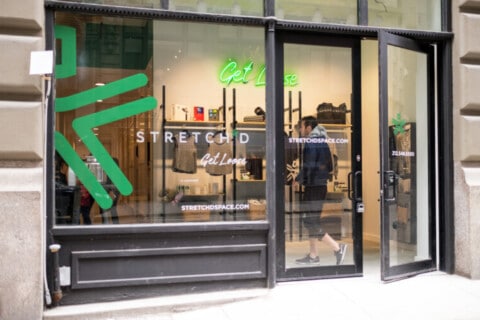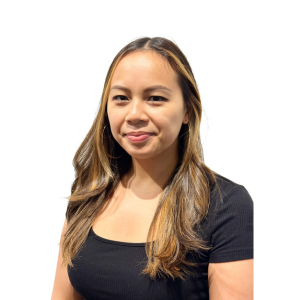 Background: Melissa is NYS esthetician licensed. She has an holistic approach to skin care. Her favorite is utilizing exfoliation and facial massage to bring out skin natural glow.
Fave Ways to Get Loose: Nature hikes and beach days!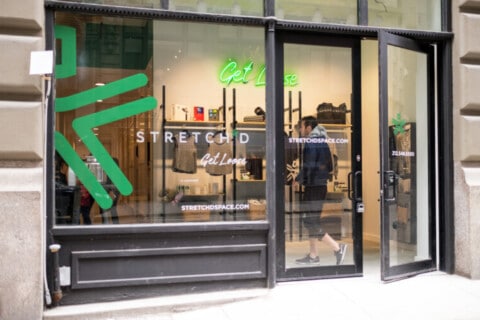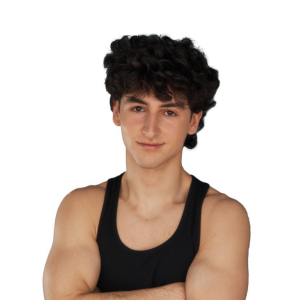 Background: Noah is a retired gymnast with 9 years of competition and 3 years of coaching experience. He is excited to help people become the best versions of themselves
Fave Way to Get Loose: Hitting up the local gym for a gymnastics trampoline session!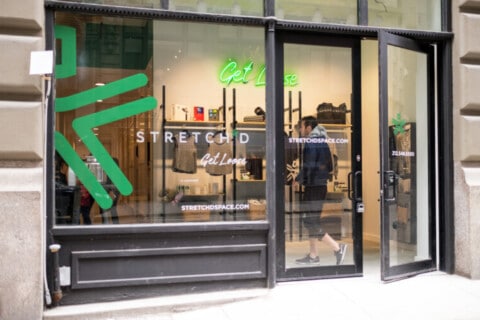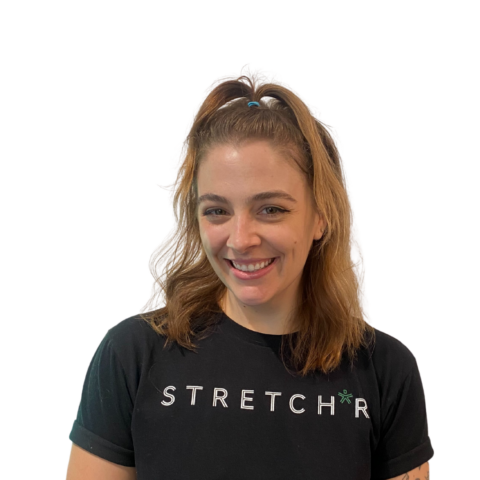 Background: Paige has a background in education, counseling, and group fitness. She holds a BA in human development and a master's degree in counseling. She is passionate about fostering self awareness and building a strong mind body connection through movement.
Fave Way to Get Loose: Throwing around kettlebells or zipping around on her bike.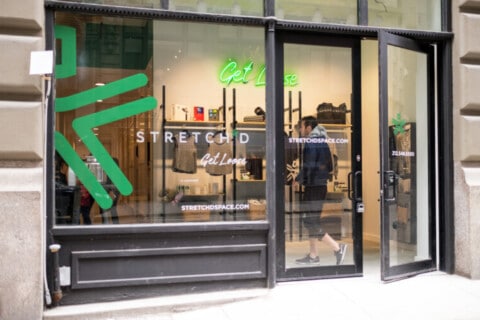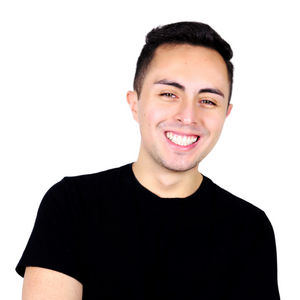 Background: With an academic background in health, and a patient focused experience in the physical therapy field, Patrick loves helping clients at Stretch*d reach their goals, and set new ones.

Fave Way to Get Loose: Exploring new places and meeting new people.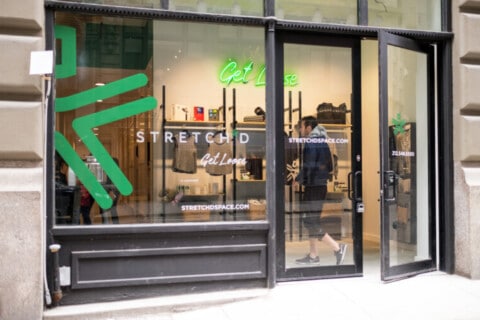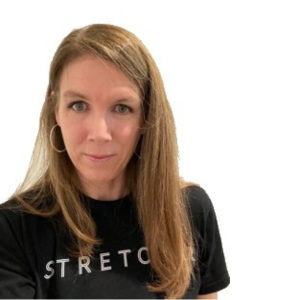 Background: Paulina is a certified yoga instructor since 2018 and continues to pursue certifications in meditation and yoga therapy. After suffering a traumatic neck injury, Paulina turned yoga therapy into a life passion. She has gained an in-depth understanding of human anatomy, which helps her work with clients to alleviate injuries and chronic pain.
Fave Way to Get Loose: Hiking, exploring nature and spending quality time with her family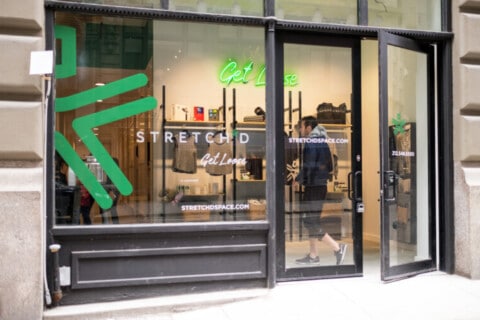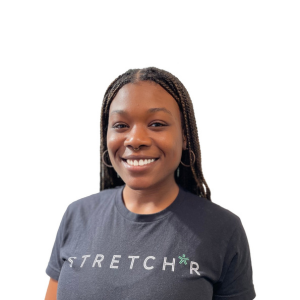 Background: Rai'Nique is originally from Maryland and the Washington DC area. She is a professional dancer, dance teacher and certified 305 fitness instructor. She holds a degree in Dance & Theatre and Business Management. She is passionate about self-care, dance and movement. Stretching has been a part of her everyday life and is excited to share that experience with others.
Fave Way to Get Loose: Dance!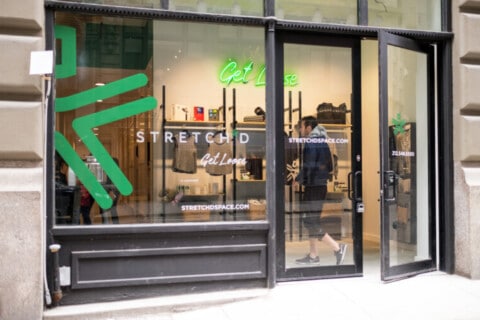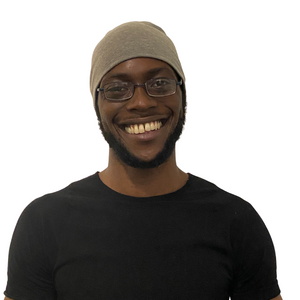 Rashid N.
Stretch*r & LMT
| NYC
Background: Rashid is a Licensed Massage Therapist with a wealth of knowledge in Anatomy & Physiology, and various modalities of massage therapy. He is passionate about helping others.
Fave Way to Get Loose: Stretching and various forms of meditation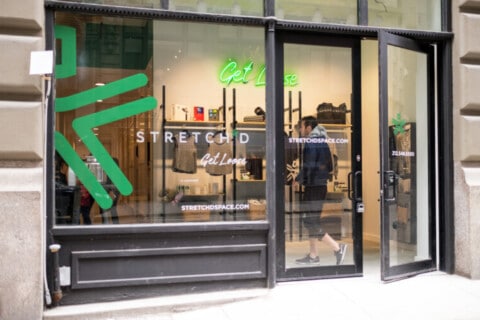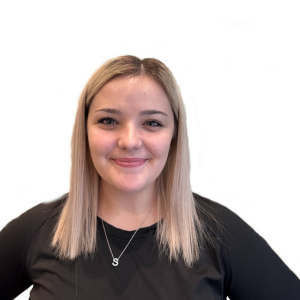 Background: Sam is a dancer, musical theatre performer & choreographer, and an avid lover of barre and pilates. Through an injury & physical therapy, she discovered the benefits of restorative activities such as assisted stretch and enjoys seeing the results even just after one session
Fave Way to Get Loose: Taking a dance class, seeing a show or spending time with friends exploring the city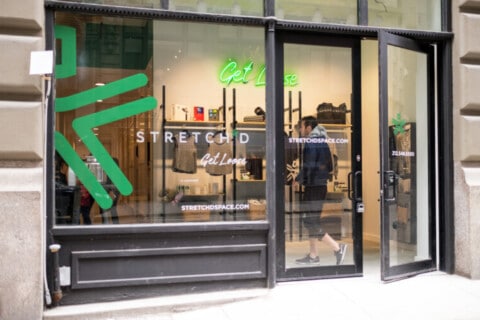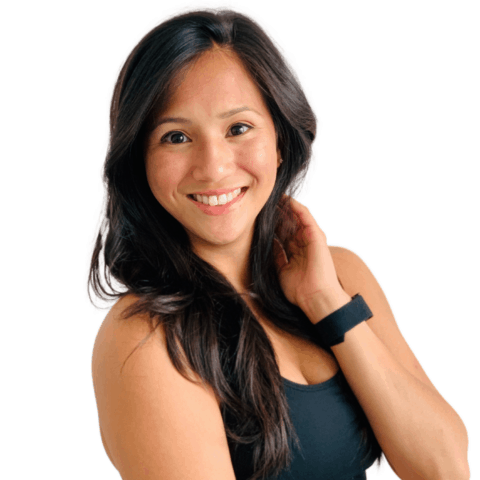 Background: Sheryll is a certified ACE Group Fitness Coach and Precision Nutrition Level 1 Coach. For Sheryll, fitness started as an escape from the stresses of a former 9 to 5 routine. Her goal is to help others find this same solace and freedom from everyday life through empowerment from achieving their health goals.
Fave Way to Get Loose: Mindful movement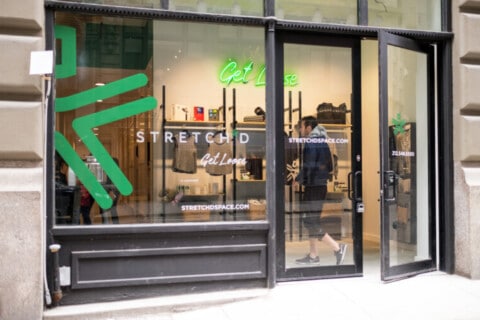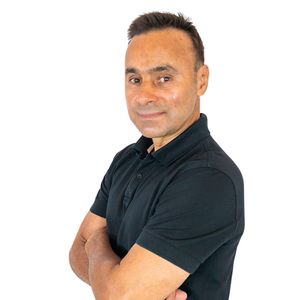 Background: Victor holds a B.S. in Exercise Science, is a Swedish Institute graduate, NYS Licensed Massage Therapist and a certified Pilates instructor in all apparatus. Over the past 18 years he has helped people from all walks of life improve their health and physical performance.

Fave Way to Get Loose: Long distance cycling and hiking especially in the mountains of Vermont.