They know how to get loose
Our professional stretch therapists are trained and certified in the Stretch*d Method. With extensive bodywork backgrounds, including physical therapy, exercise science, massage, personal training, dance and yoga, they are experts in assisted stretching and recovery.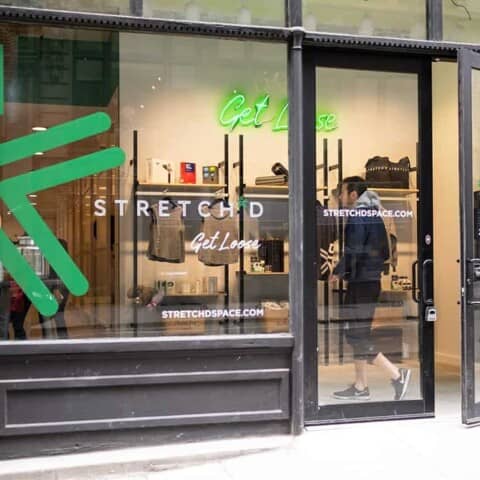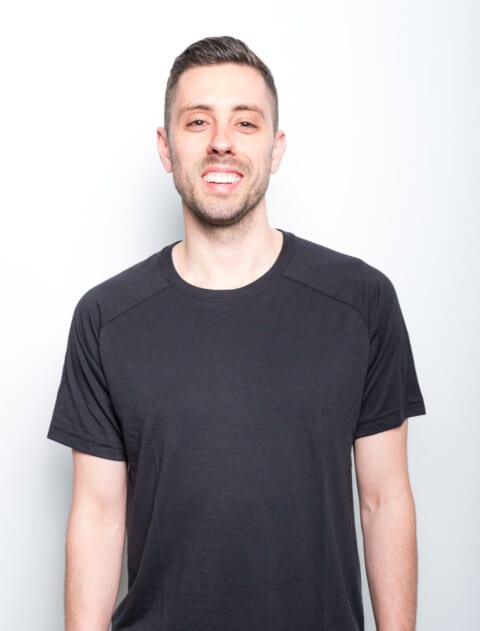 Jeff Brannigan
Program Director
| Flatiron
Background: Jeff holds a Masters degree in Health Promotion Management from American University. He has applied stretch therapy to Olympic athletes across all sports throughout the U.S. and Europe. He is excited to be back home in NYC and bring his program to Stretch*d after spending 10 years in Washington D.C.

Fave Way to Get Loose: A Quick*e! (at Stretch*d) duh.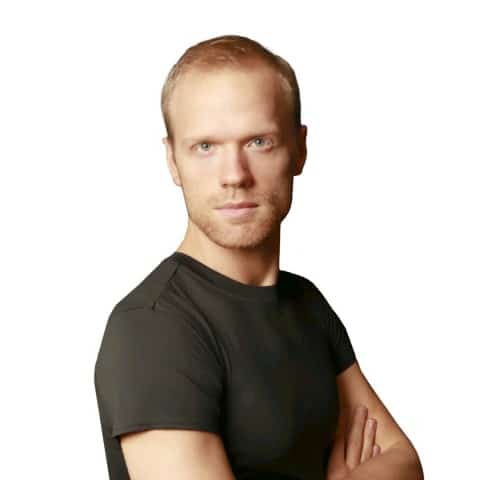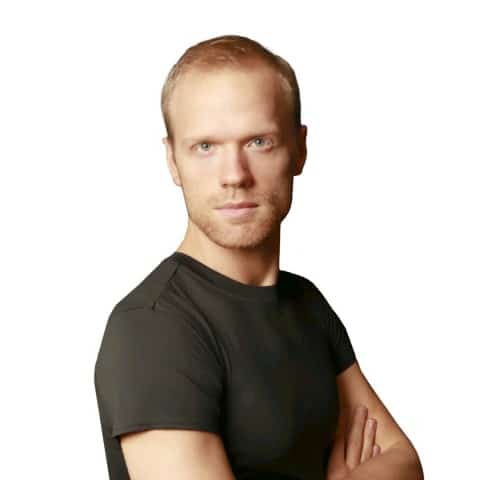 Background: Adam is a Licensed Massage Therapist with over 10 years of experience with a focus in trigger point therapy and myofascial release. He has also been fencing for 18 years, coached for 11 and enjoys playing most sports recreationally. He is passionate about helping others in their healing journey and about the interconnectedness the body has with itself.
Fave Way to Get Loose: Enjoying nature or a good stretch after a fencing match.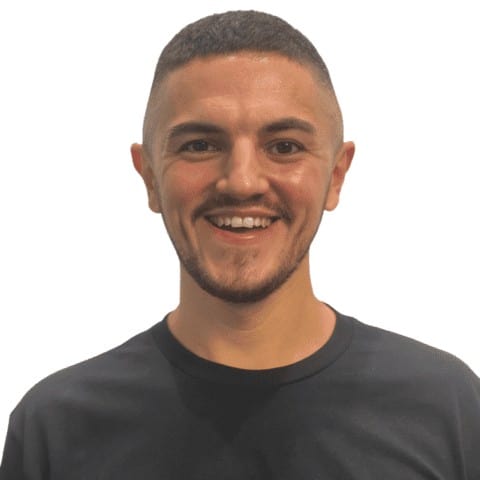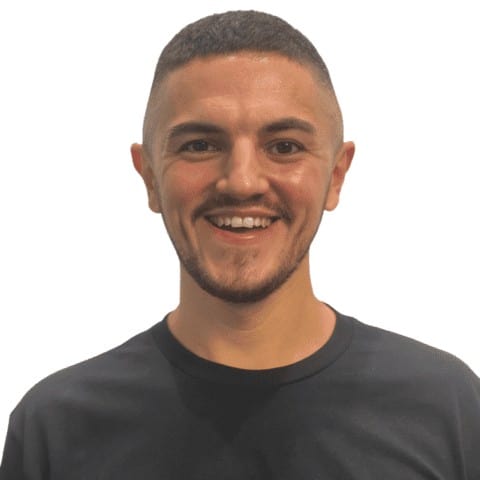 Background: Albert is a NASM Certified Personal Trainer and CrossFit Level-1 Coach. He has always had a passion for helping people to define and realize their fitness goals. Albert brings his boundless energy to all of his clients.
Fave Way to Get Loose: Hiking in the mountains, meditation in the nature, and hanging out with friends.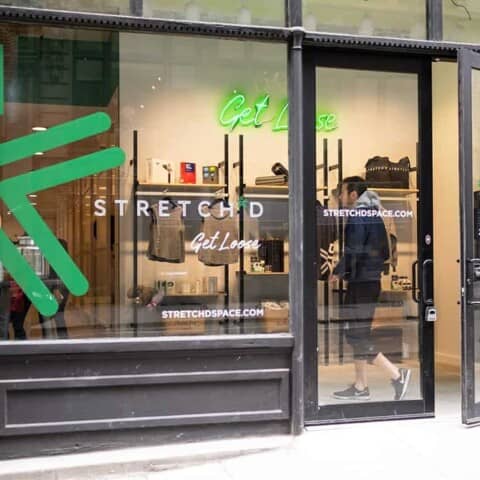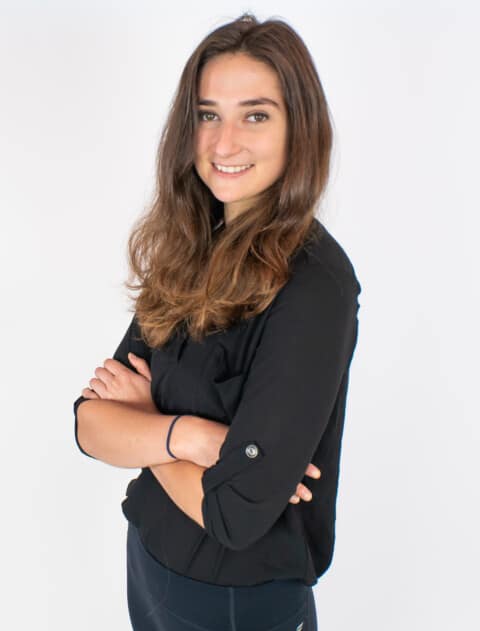 Alicia W
Stretch*r
| Flatiron
Background: Alicia has trained in Esalen Massage and Shiatsu, and has practiced yoga since age 14. She holds a degree in psychology-neuroscience-philosophy, and has taken courses in somatic practices, anatomy and physiology, and dance. She is passionate about movement as a tool for physical, mental and emotional health and self-discovery.

Fave Way to Get Loose: Visiting the mountains!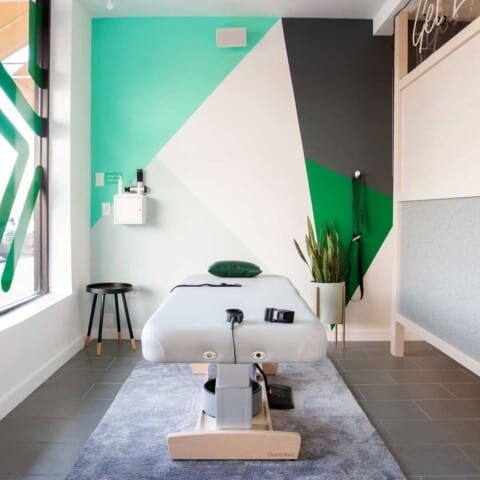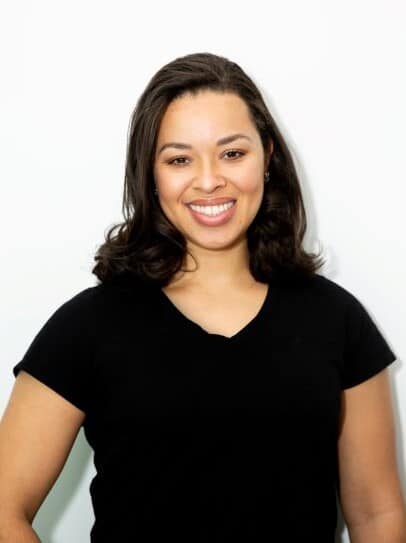 Alyse K
Stretch*r
| Rye Brook
Background: A professional dancer at an early age, and a dance instructor for the past 15 years. She received her M.A in ballet pedagogy from NYU and is also an ABT NTC certified teacher. She has always felt that stretching plays an important part in improving and maintaining a balanced lifestyle.

Fave Way to Get Loose: Laying out on a beach getting a tan or having a glass of red wine while listening to jams.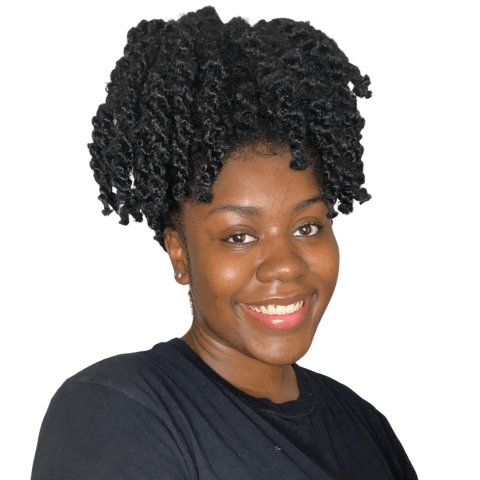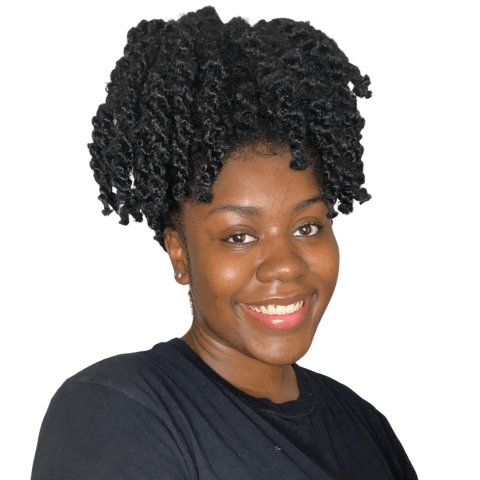 Background: NYS licensed massage therapist with a passion for helping others feel better in ways they have never thought of and a love for helping others feel their best! 
Fave Way to Get Loose: Spending time with friends, family and spending time focusing on self-improvement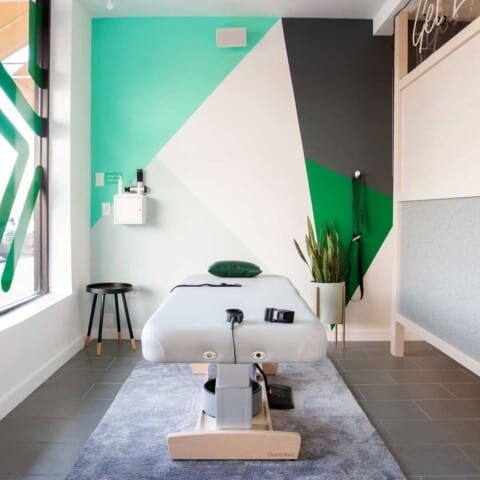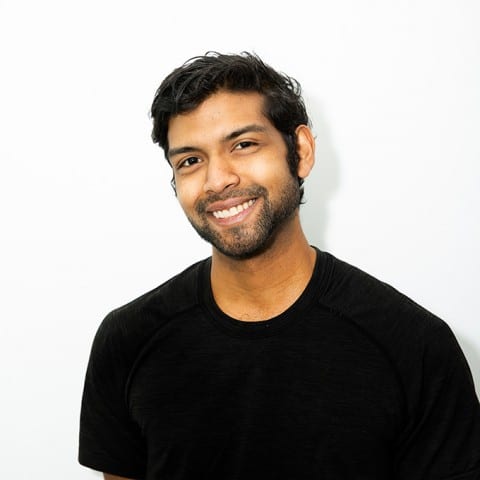 David J
Stretch*r
| Rye Brook
Location: Rye Brook
Background: David comes from a background of fencing and martial arts. Having taught at SUNY Purchase, he's worked with a variety of body types when it comes to training, and knows the importance of effective recovery. Continuing to explore new methods in dance and gymnastics, he's passionate about helping people reach their potential.
Fave Way to Get Loose: Going for relaxing walks around town- typically spotted at the local coffee shop!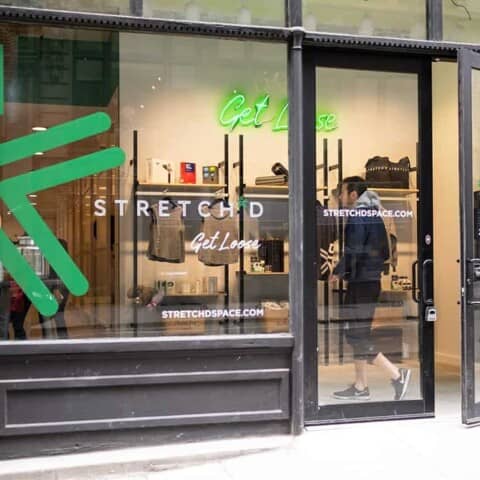 Donna M
Stretch*r
| Flatiron
Background: Donna began her career as an accountant, where she turned to yoga for work-life balance. She discovered a passion for helping people feel great through breath, movement and body work, and transitioned to health and wellness full-time. An E-RYT® certified yoga teacher, she is now a certified practitioner of the Stretch*d Method!

Fave Way to Get Loose: Mineral salt baths, laughter with great company, and getting stretch*d!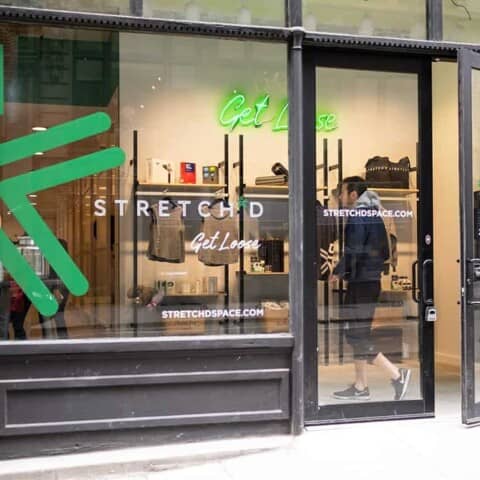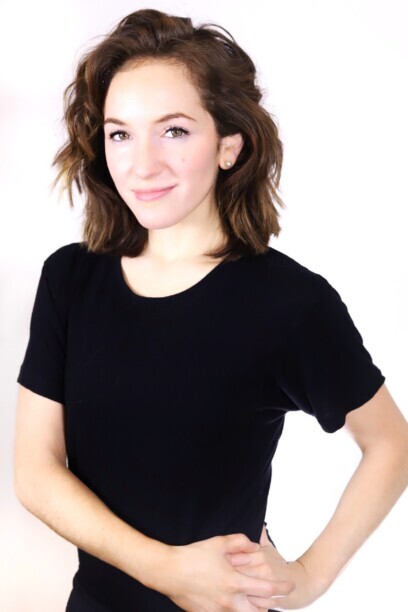 Elena R
Stretch*r
| Flatiron
Background: Elena is a former competitive gymnast turned actor who has toured the country and performed on Broadway. Elena has been involved in fitness as an instructor for cycling and trampoline cardio, and as a lifelong athlete, she believes that the harder you work, the harder you should recover!

Fave Way to Get Loose: A pint of Halo Top and some reality TV!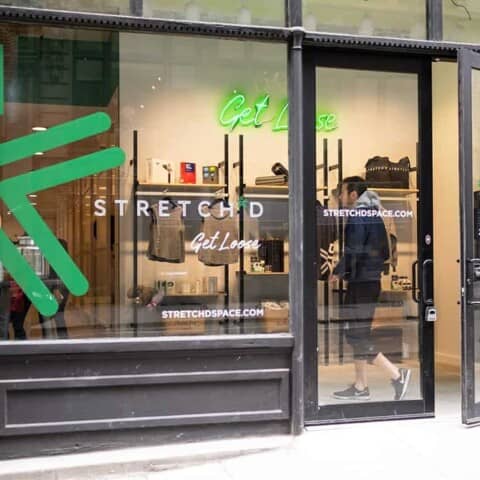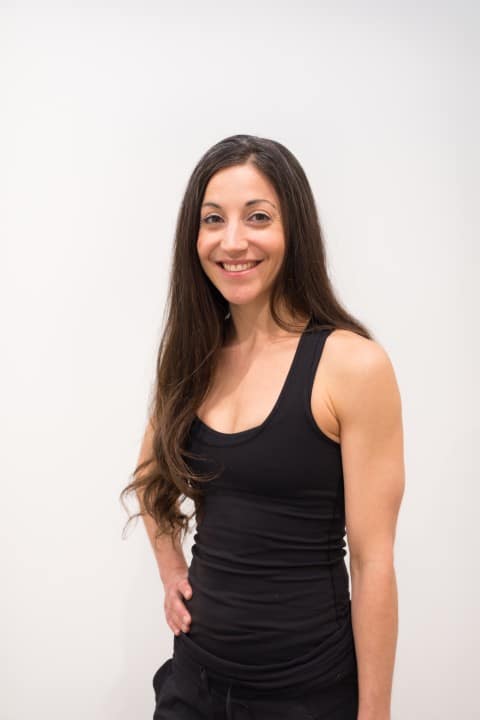 Emily S
Stretch*r
| Flatiron
Background: Emily is a lifelong dancer, yoga practitioner, and general life enthusiast. She likes to make people laugh, cook food, and ride her bike.
Fave Way to Get Loose: Emily likes to trade sweet dance moves with her niece over Facetime, and lay in the sun whenever possible.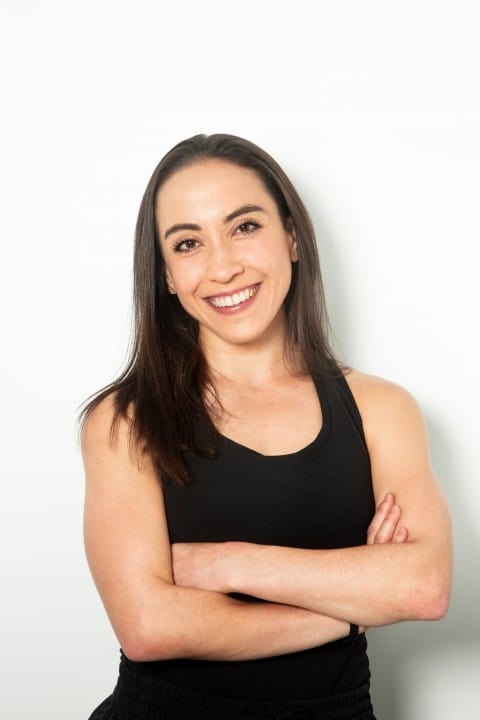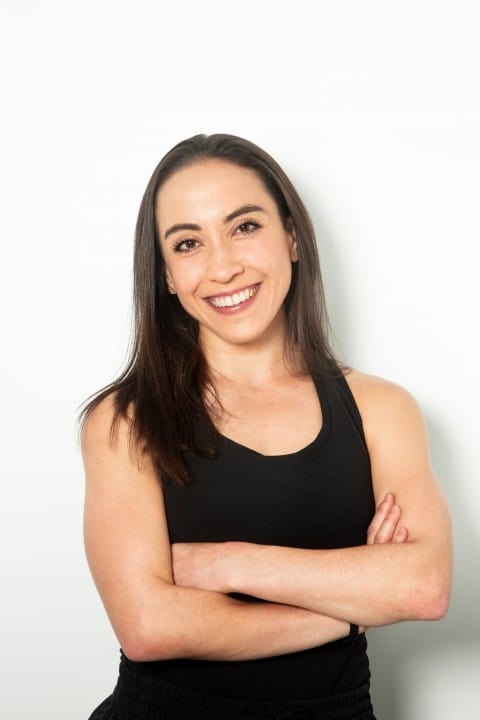 Background: Erin has always had an inclination towards living a very active, health-conscious lifestyle, with a passion for movement. She is a professional dancer, certified Pilates Mat and Barre instructor, and certified personal trainer through NASM. Erin is thrilled to join the Stretch*d team, and hopes to help clients not only achieve their Stretchd goals, but also develop a deeper appreciation for their bodies through ease of movement.
Fave Way to Get Loose: Breaking a sweat, soaking up sunshine, jamming out to music, and spending time with friends!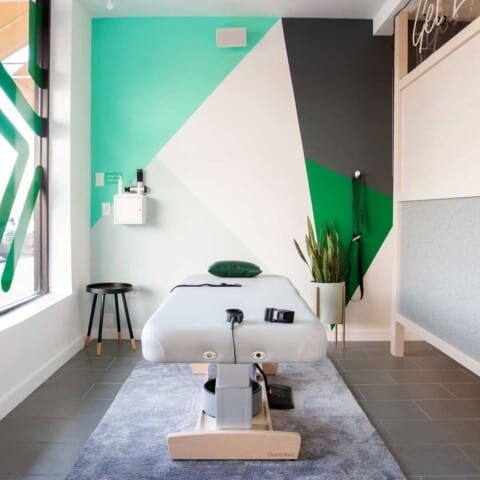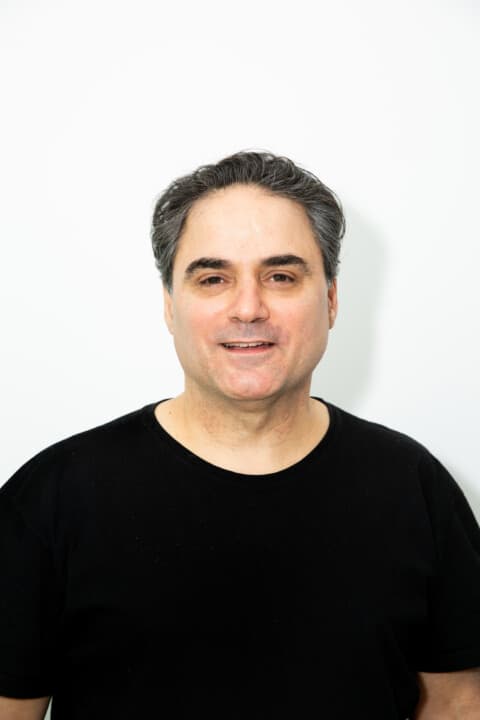 Frank F
Stretch*r
| Rye Brook
Background: Frank is an experienced massage therapist and body worker, with training in modalities including lymphatic drainage and cupping.

Fave Way to Get Loose: Mindful breathing, brainstorming, playing the harmonica and helping others.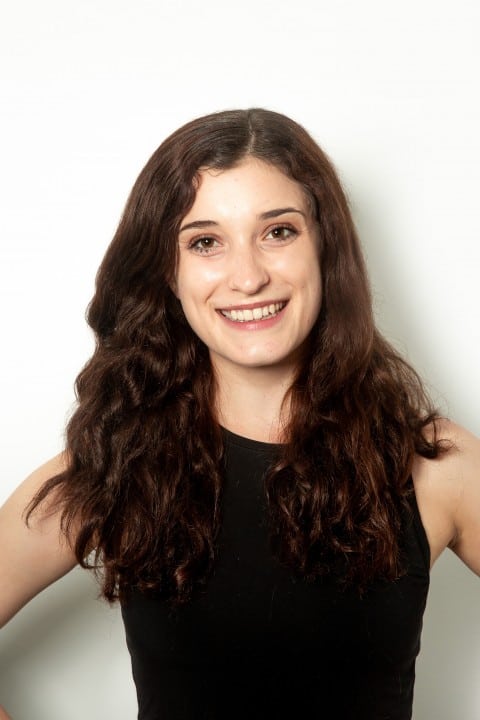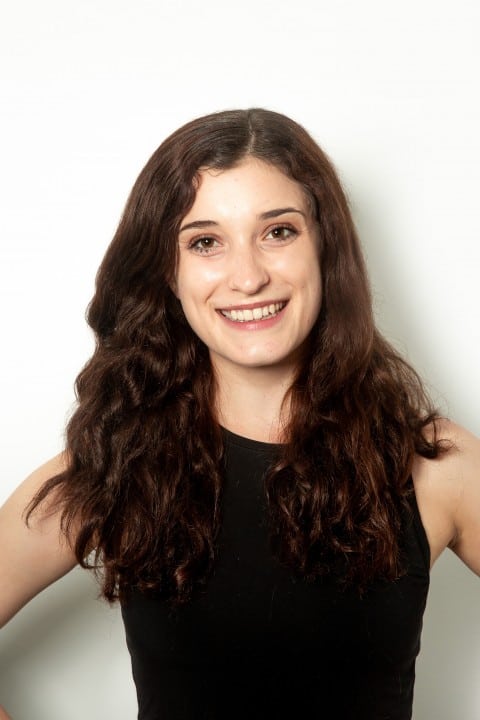 Background: Isabella is a NASM certified personal trainer, certified mat Pilates teacher, and Xtend Barre instructor. She holds a BFA in Acting from Virginia Commonwealth University. She loves helping others discover the joy of movement, while focusing on overall wellness and longevity.
Fave Way to Get Loose: A glass of red wine and a good book!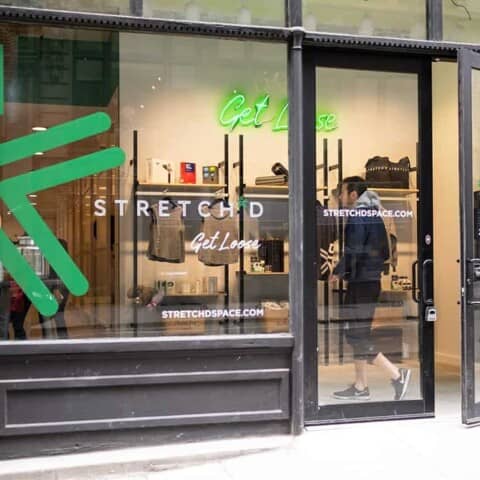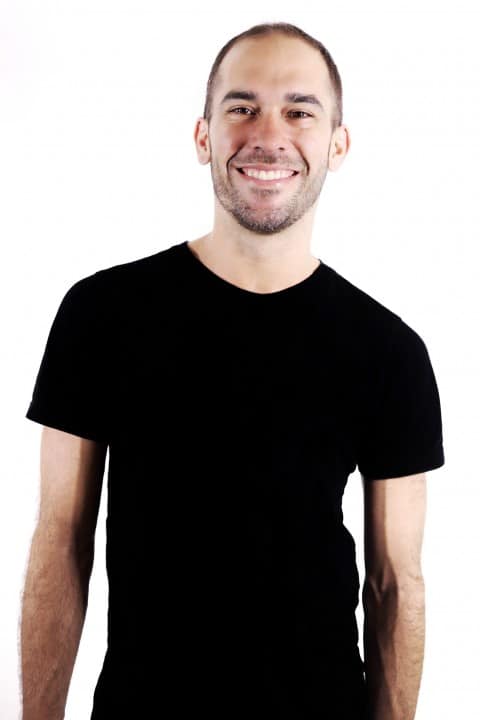 Jason B
Stretch*r
| Flatiron
Location: Flatiron
Background: Jason has worked in fitness for over 12 years as a trainer, class instructor, and wellness researcher. He's certified by the National Academy of Sports Medicine, Yoga Alliance, and the Mount Sinai School of Medicine and has had additional training in massage, pre- and post-natal exercise, and senior care. A former professional dancer and athlete, he's been an avid stretch*r his entire career and is thrilled to be part our stretch quad!
Fave Way to Get Loose: Dancing, landscaping treebeds in Brooklyn, and walks in the park with his two sibling Schnauzers.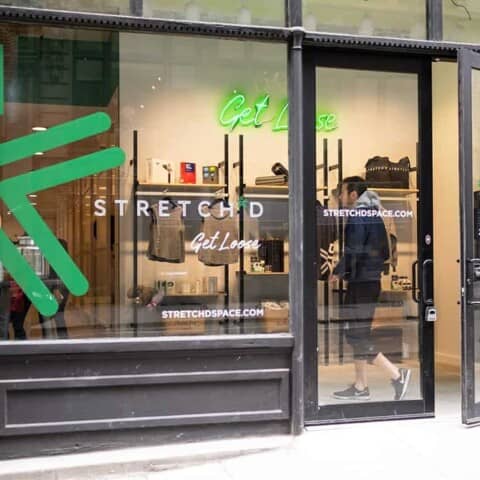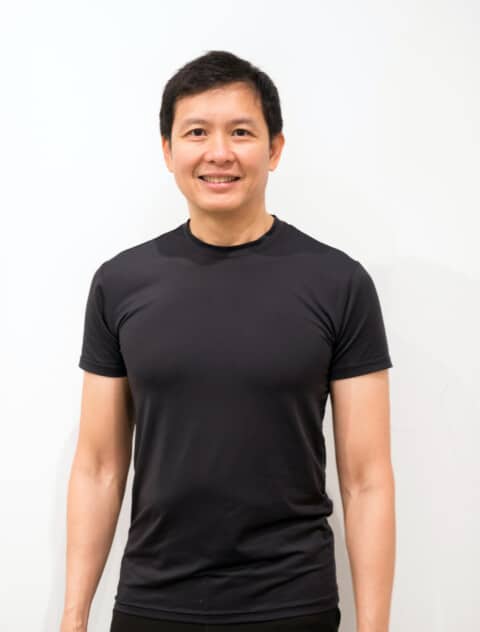 Jayze L
Stretch*r
| Flatiron
Background: Jayze started his Stretch bodywork career in Hong Kong where he is also a Personal Trainer. As a Health Coach, he advocates functional mobility for healthy and optimal physical performance.

Fave Way to Get Loose: Enjoying and moving (walking) anywhere around New York City.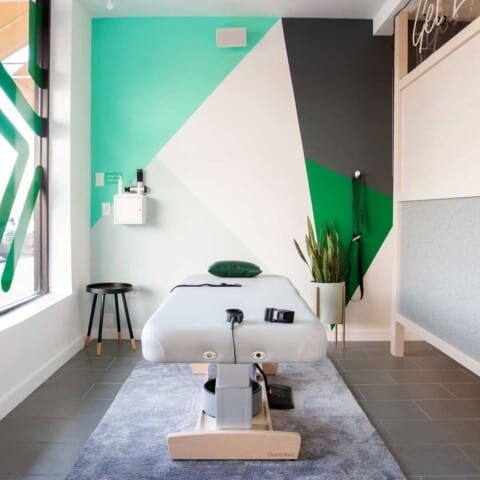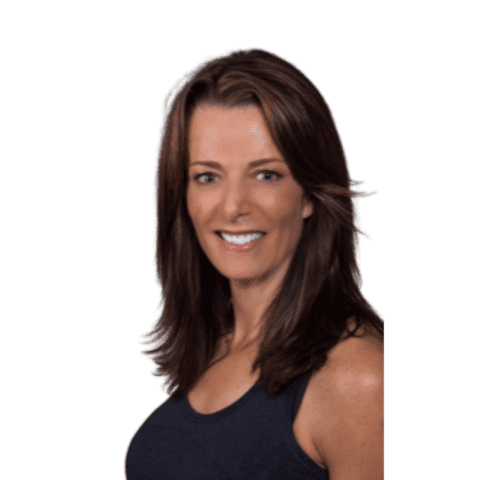 Kyle B
Stretch*r
| Rye Brook
Background: Kyle is an ACE certified Fitness Instructor, former competitive squash player and earned her B.A. from Emory University.  She finds a way to work fitness into every aspect of her life whether in a gym, outside hiking, snowshoeing or walking her dog. 
Fave Way to Get Loose: Gourmet cooking, country music, Buckeye Football & a chilled glass of rosé.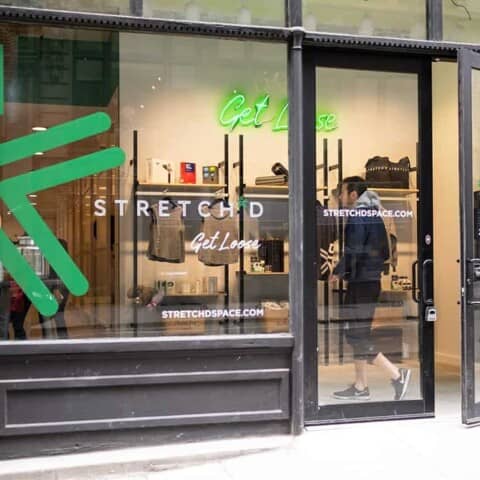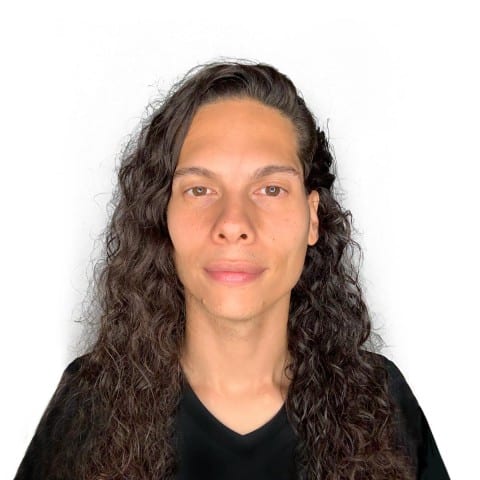 Joseph M
Stretch*r
| Flatiron
Location: Flatiron
Background: Joseph is a certified NASM personal trainer, yoga teacher, and FRC mobility specialist. He holds a B.S. in Applied Math and Statistics and an M.A. in Math Education. Having a strong commitment to community, he taught math for 12 years. His passion to help others also led him to teach functional movement. He believes when the body is free so too is the mind!
Fave Way to Get Loose: Getting on the yoga mat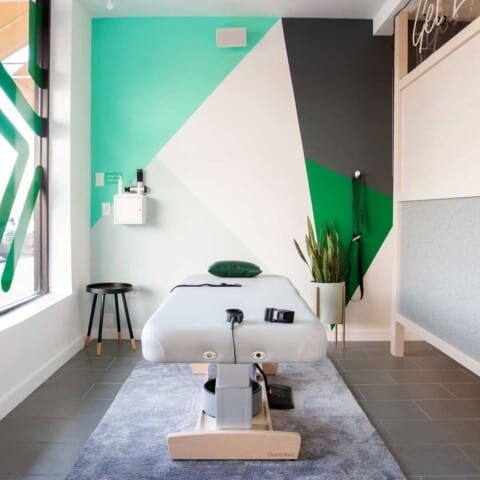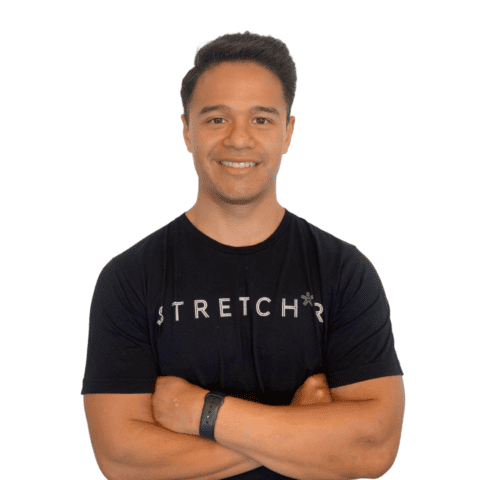 Julio G
Stretch*r
| Rye Brook
Background: Julio is a Biomechanics Specialist and Neurokinetic Therapy Level 1 Practitioner, with a background in Physical Therapy and Functional Training. He uses a functional/full-body approach in his training to increase strength, flexibility, & resilience to injury through neuroplasticity. This allows him to not only help athletes, but everybody (including those with postural distortions & injuries).
Fave Way to Get Loose: Basking in the sun, bachata dancing, and snowboarding.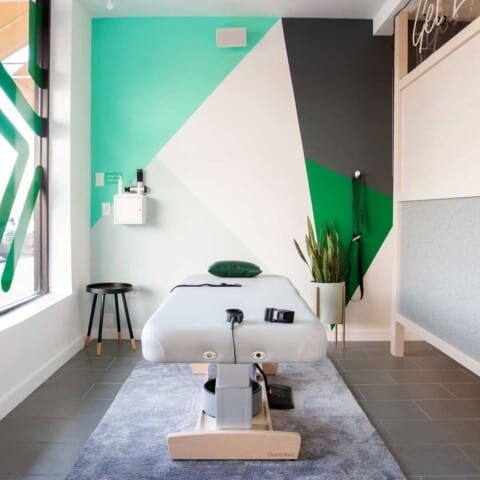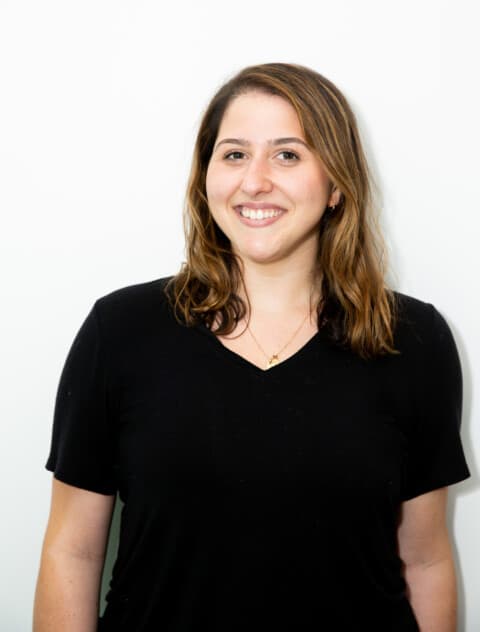 Juliana M
Stretch*r
| Rye Brook
Background: Julianna holds a Bachelors Degree in Marketing Communications from Pace University and has been teaching dance and choreographing for the past six years. With her passion for dance and movement, stretching has been a big part of her recovery. She believes it is important to recover from the daily stresses your routine places on your body.

Fave Way to Get Loose: Being outside and listening to music.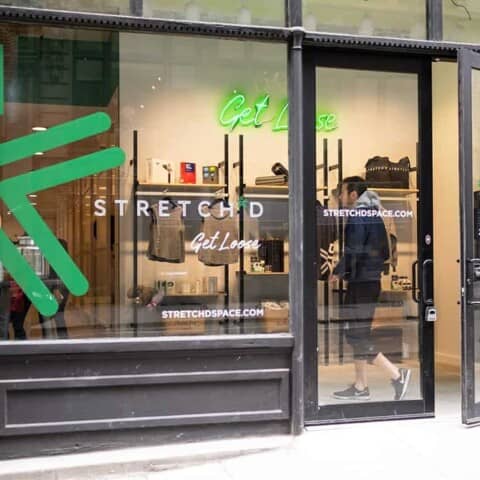 Kassandra C
Stretch*r
| Flatiron
Background: Kassandra is a NASM certified fitness and dance instructor. She has a great passion for movement, holding a BFA in Dance, and having performed with dance companies nationally and internationally.

Fave Way to Get Loose: Playing in the sun, hot baths, or reading a great book.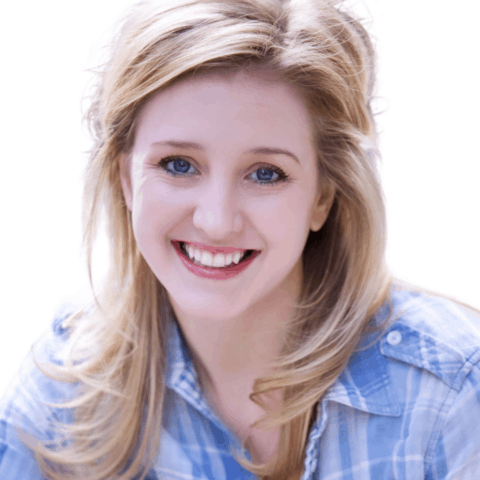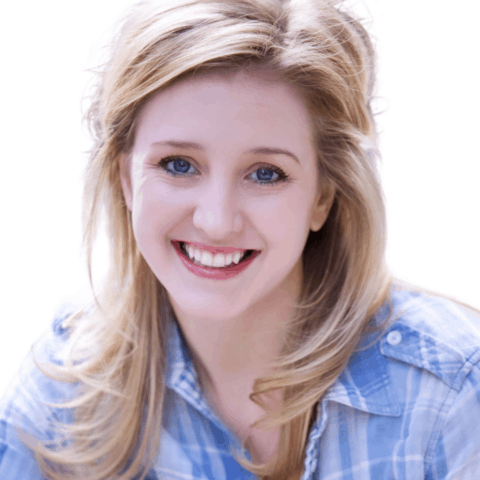 Background: Kate is a professional actor with credits ranging from theme parks to cruise lines to theaters across the country. With a BFA in Acting and professional dance and vocal study in NYC, Kate understands first hand the importance of recovery for both body and mind.
Fave Way to Get Loose: Puppetry, dance, and walking around the incredible places she gets to see on her travels!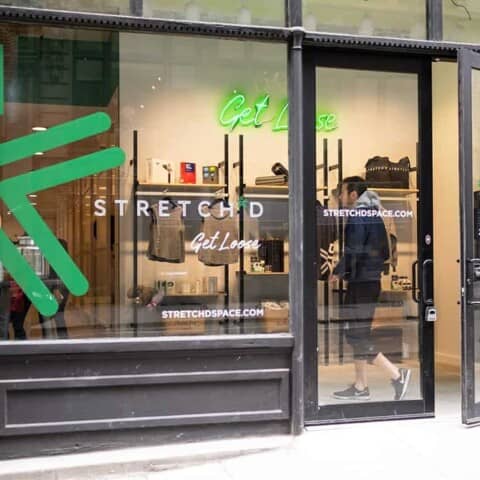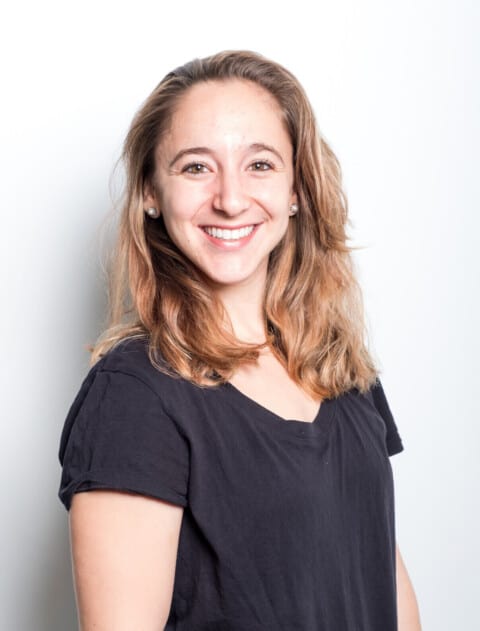 Kristina Z
Stretch*r
| Flatiron
Background: Kristina is a dancer / teacher / and personal trainer who strongly believes that a healthy body is key to enjoying a long and prosperous life!

Fave Way to Get Loose: Salsa Dancing!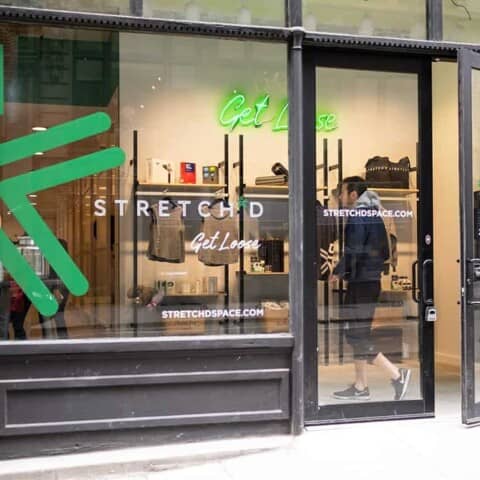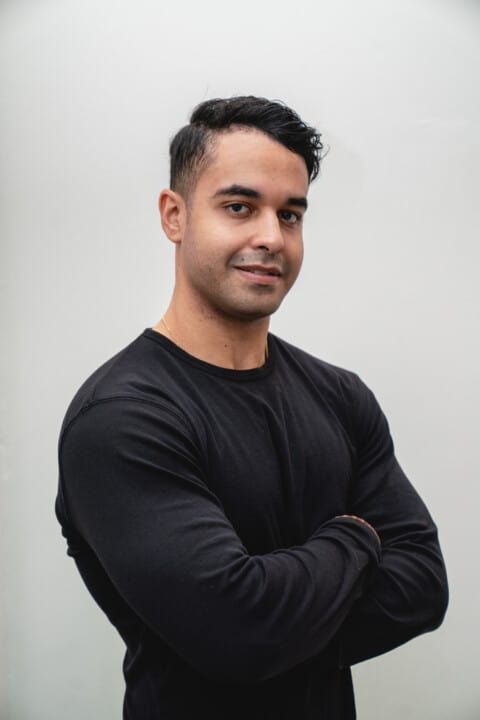 Luis S
Stretch*r
| Flatiron
Background: Luis holds a Bachelor's degree in Exercise Science/Sports Medicine from Manhattan College. He is a Certified Strength and Conditioning Specialist with experience in rehabilitation and training. He is passionate about sports training and improving athletic performance, as well as overall health and physical activity.

Fave Way to Get Loose: Doing calisthenics, reading theology and singing the ABC's with the nephew.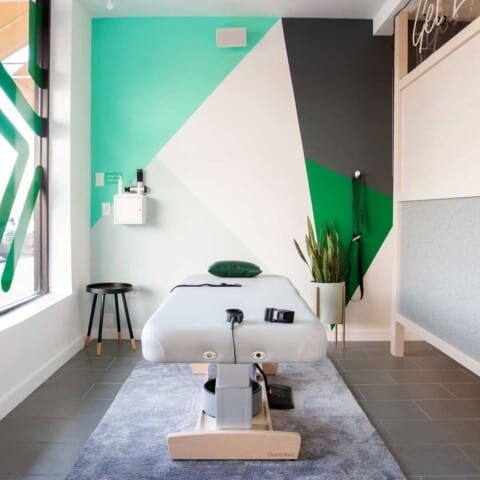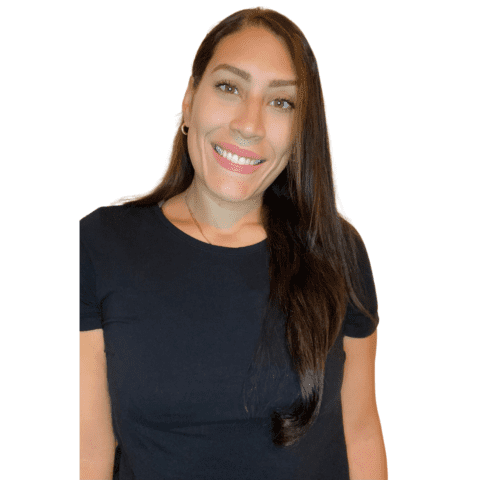 Marcela D
Stretch*r
| Rye Brook
Background: Marcela earned her Masters degree in Early Childhood Education and left teaching to pursue her other passion - fitness.  Currently pursing her certification w NASM for personal training, Marcela loves helping people with their recovery and learning how to move their bodies appropriately.
Fave Way to Get Loose: Working out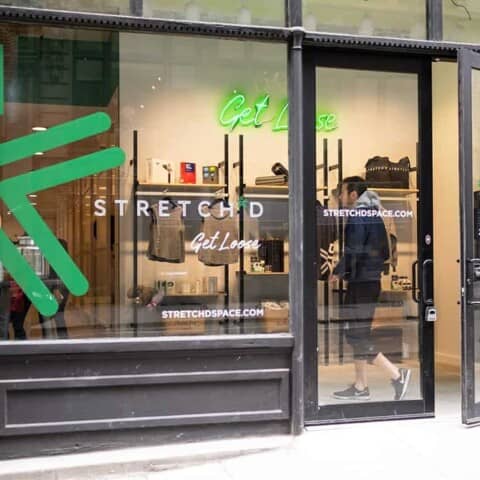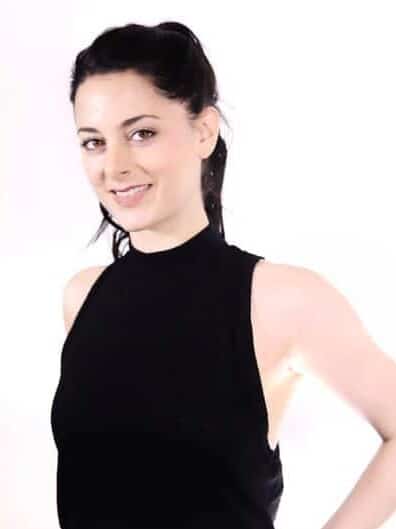 Mel G
Stretch*r
| Flatiron
Background: In addition to contemporary modern dance, Mel has studied a variety of somatic practices, taken courses in anatomy and kinesiology, and holds a degree from The Ohio State University. She is a NASM certified personal trainer and enjoys sharing her knowledge with clients.
Fave Way to Get Loose: 
Netflix, beer, and buffalo cauliflower (it's the other white meat).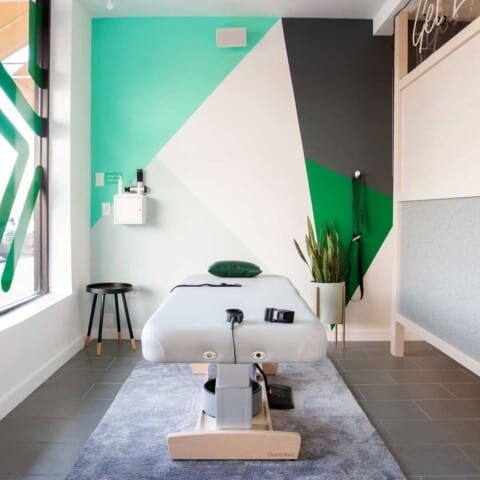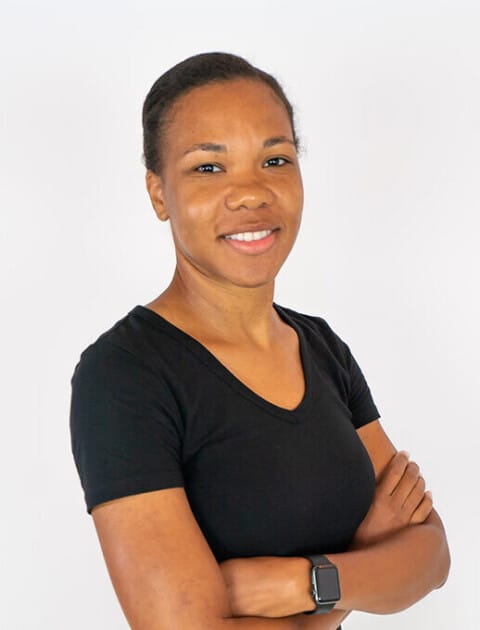 Nicole P
Stretch*r
| Rye Brook
Background: Nicole has her B.S. in Athletic Training and Sports Medicine from Quinnipiac University. For the past eight years, Nicole has been a Certified Athletic Trainer working with athletes at various competitive levels. She enjoys encouraging body maintenance and injury prevention.

Fave Way to Get Loose: Taking a drive while listening to a boss playlist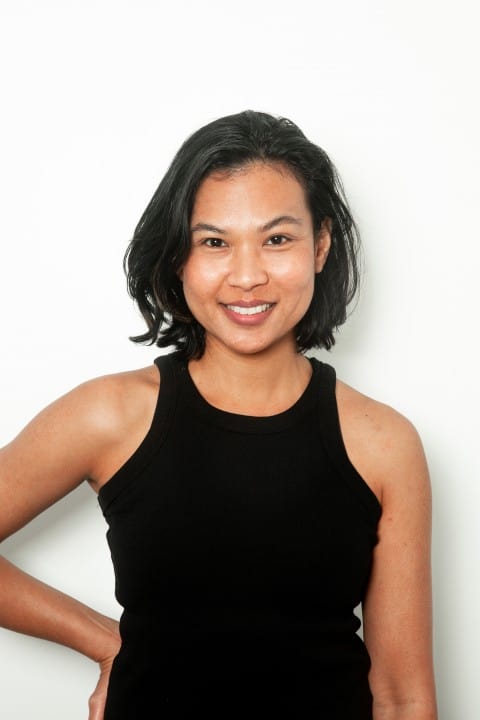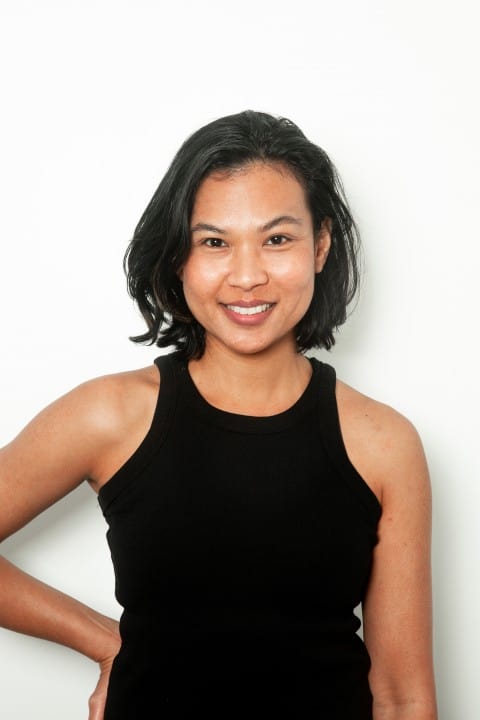 Background: Pani is a NYS licensed massage therapist and educator, a graduate of the Cortiva Institute, and a former Thai Massage instructor. She has also been an energy healer since 2009. Pani believes every moment in your life is an opportunity to understand your body and connect to your deeper self.
Fave Way to Get Loose:  Yoga, meditation, hiking, and cooking vegan meals!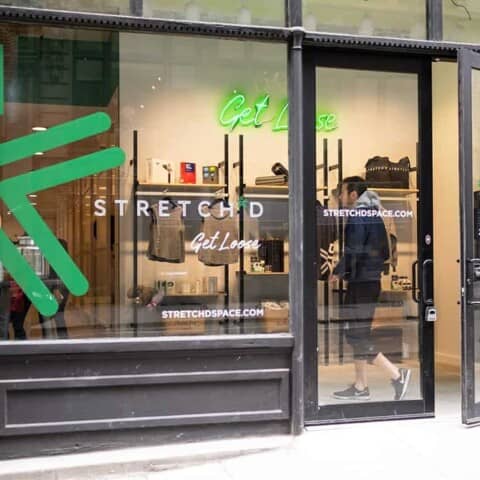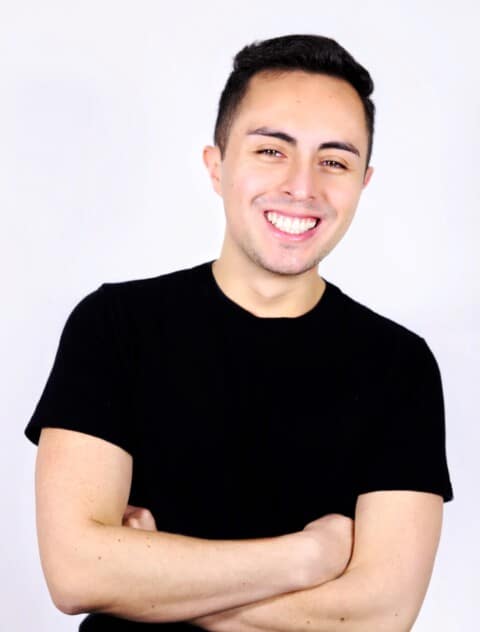 Patrick B
Stretch*r
| Flatiron
Background: With an academic background in health, and a patient focused experience in the physical therapy field, Patrick loves helping clients at Stretch*d reach their goals, and set new ones.

Fave Way to Get Loose: Exploring new places and meeting new people.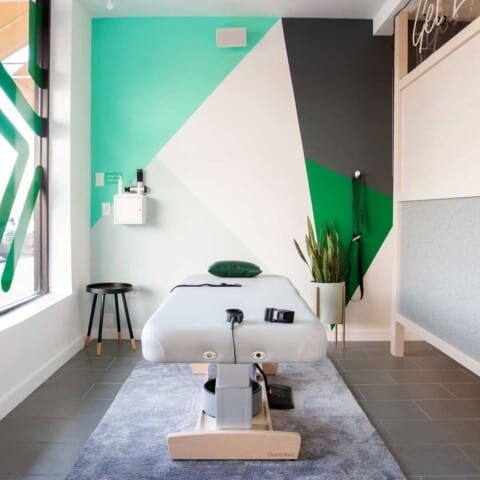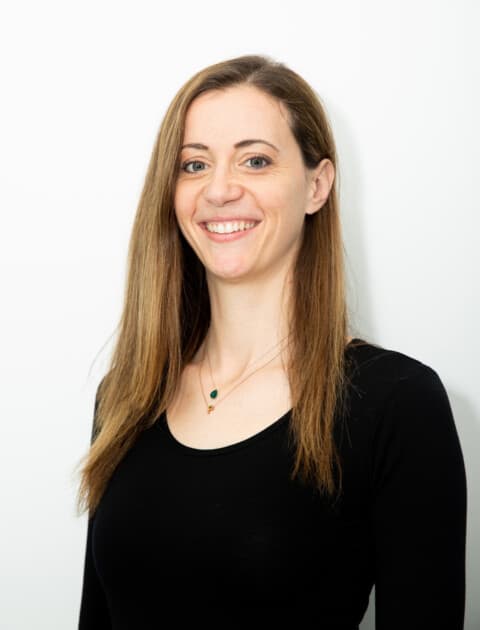 Petra C
Stretch*r
| Rye Brook
Background: Petra's knowledge of the body stems from a career as an elite synchronized swimmer and coach, with a Masters degrees in Swimming. Petra has a loves of teaching and helping other's achieve the most from their bodies.

Fave Way to Get Loose: Exploring new places and having coffee with friends.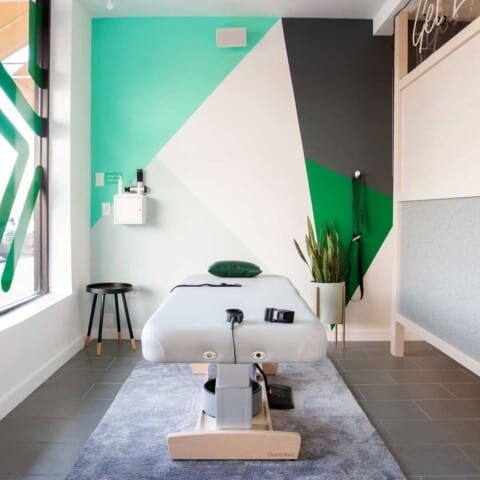 Rebecca M
Stretch*r
| Rye Brook
Background: While obtaining a B.S. in Integrative Neuroscience from SUNY Binghamton, Becky worked as an Athletic Sports Medicine intern providing rehabilitative care to student athletes. She is certified as an open water diver and wilderness first responder. Her lifelong passion for fitness and holistic medicine guided her to work as a 200 hour RYT and Stretch*r.
Fave Way to Get Loose: Traveling, going to concerts, and hitting the beach!
Background: Sara is a professional actor and dancer, barre instructor, and wellness aficionado. She holds a degree in dance from the University of the Arts, where she was lucky to study anatomy with doctors from UPenn. After an injury started her on a lifelong healing journey, she has learned firsthand the paramount importance of both strength and length for healthy muscles!
Fave Way to Get Loose: A good workout followed by a good wine...Or a living room dance party!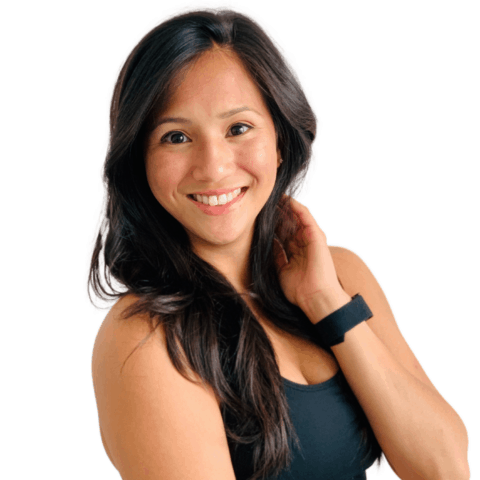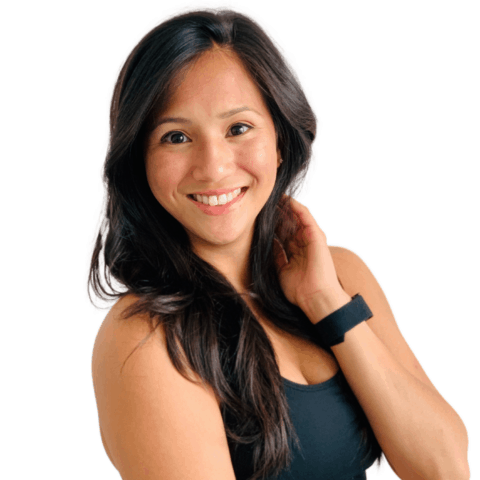 Background: Sheryll is a certified ACE Group Fitness Coach and Precision Nutrition Level 1 Coach. For Sheryll, fitness started as an escape from the stresses of a former 9 to 5 routine. Her goal is to help others find this same solace and freedom from everyday life through empowerment from achieving their health goals.
Fave Way to Get Loose: Mindful movement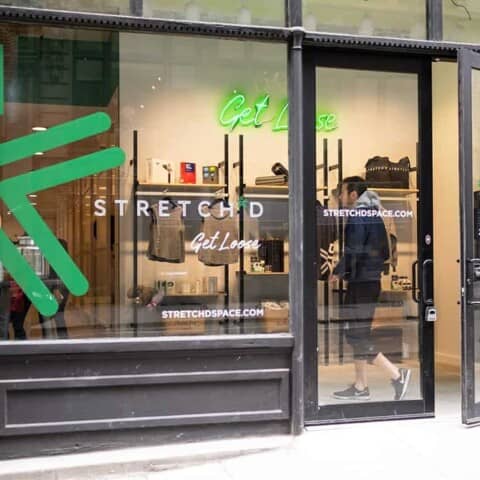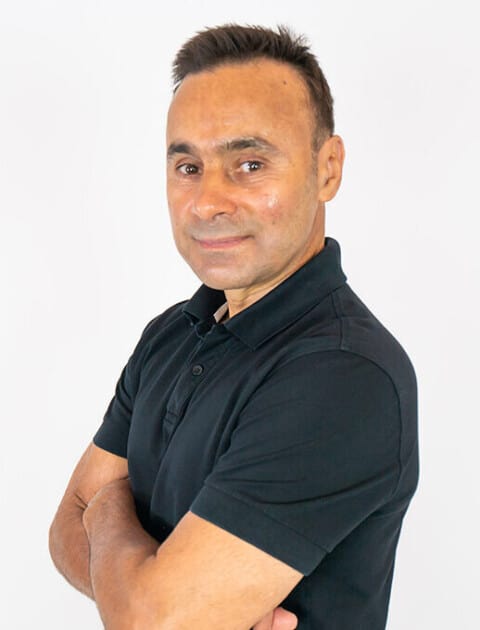 Victor M
Stretch*r
| Flatiron
Background: Victor holds a B.S. in Exercise Science, is a Swedish Institute graduate, NYS Licensed Massage Therapist and a certified Pilates instructor in all apparatus. Over the past 18 years he has helped people from all walks of life improve their health and physical performance.

Fave Way to Get Loose: Long distance cycling and hiking especially in the mountains of Vermont.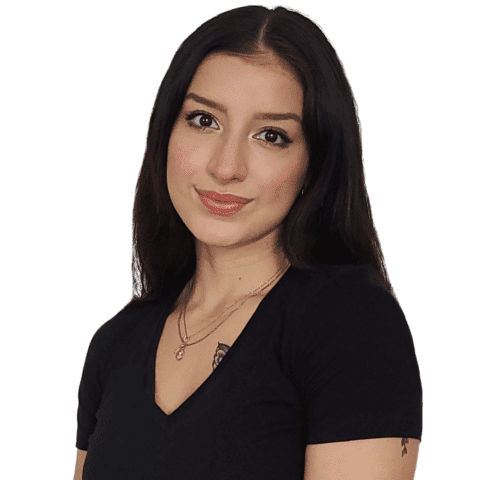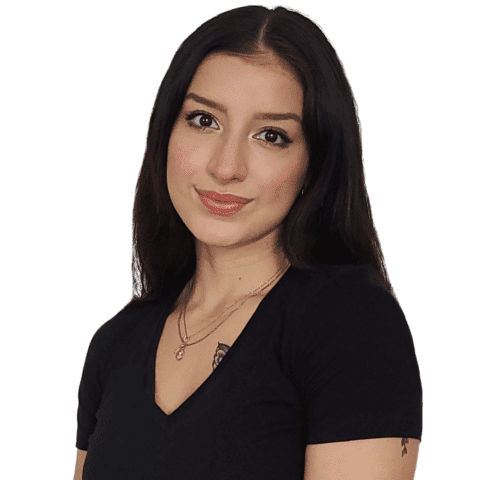 Background: Victoria taught Latin dance and choreography for 3 years during her undergraduate career and developed a love for fitness and body movement. She is currently pursuing a Master's degree in Public Health at NYU with a concentration in Community Health. As an RYT 200 yoga instructor and a NASM-certified personal trainer, Victoria enjoys helping people move their bodies.
Fave Way to Get Loose: Hot yoga and long walks around New York City