Face*ssage
Face*ssage is an ultra relaxing facial massage that incorporates head, neck and shoulder massage. The session will sculpt, lift, contour and reduce facial tension, using targeted lymphatic drainage and facial techniques. Available in NYC Stretch*d locations.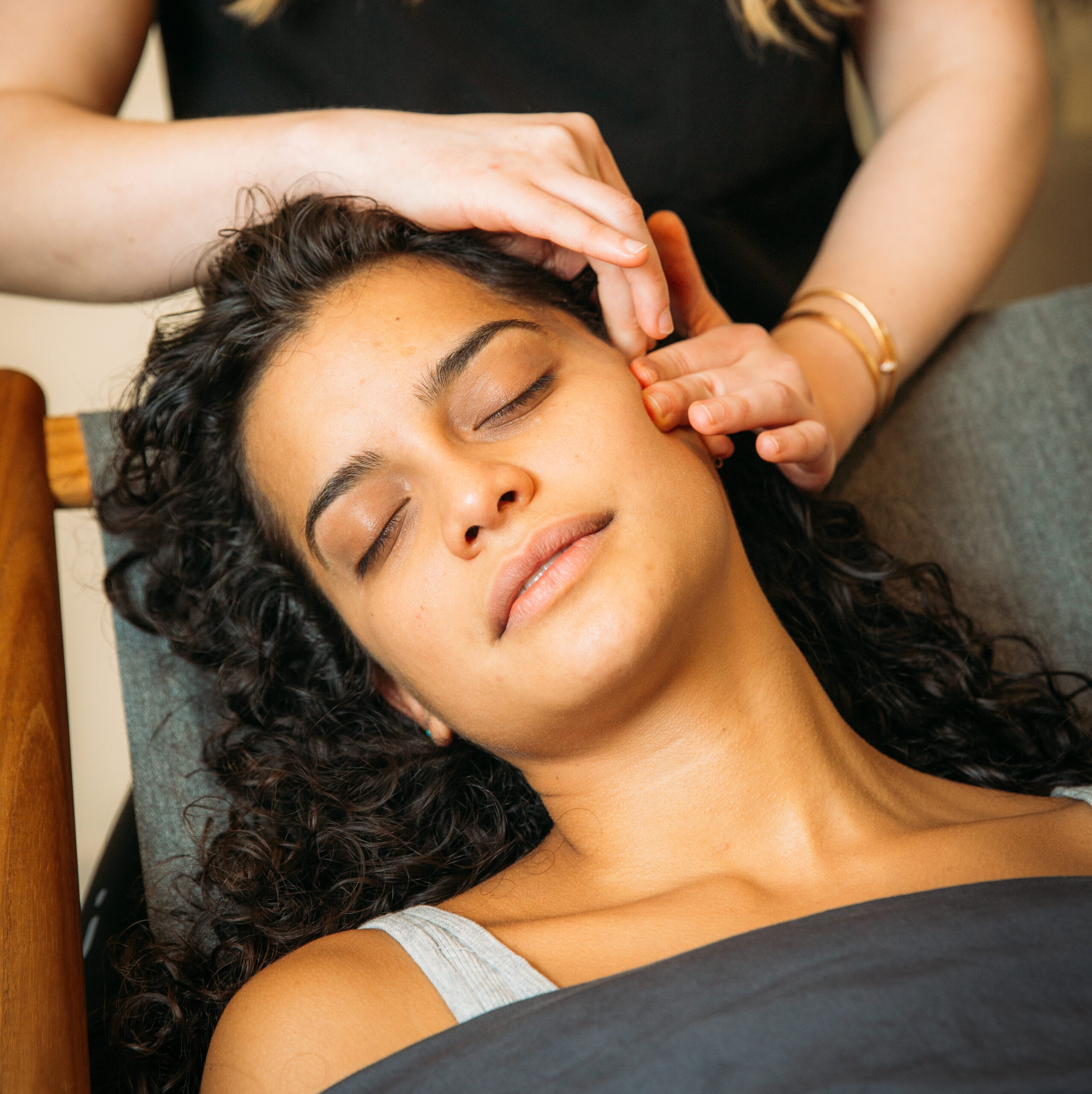 Targeted facial sculpting to lift and define. Reduce headaches, jaw tension and boost relaxation.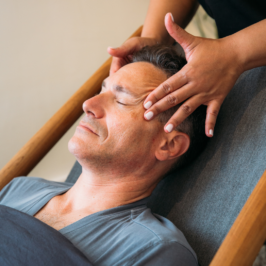 For ultimate relaxation, we'll spend extra time on contouring the face, along with extra TLC for the head, neck and shoulders.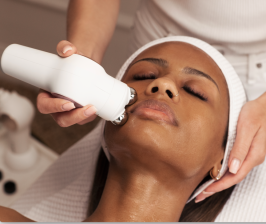 In 50 minutes, we incorporate the TheraFace Pro into our signature Face*ssage to deliver high tech lifting, sculpting and muscle toning.
Features: Microcurrent, percussive massage therapy & LED light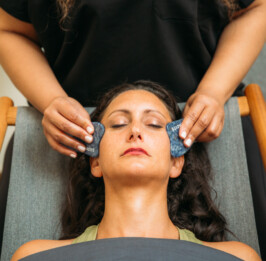 Our custom 50-min Face*ssage with 10-min of Gua Sha stones included. Stimulate the lymphatic system for extra lift, sculpt and definition, while detoxing the skin.