FACE LIFTING MASSAGE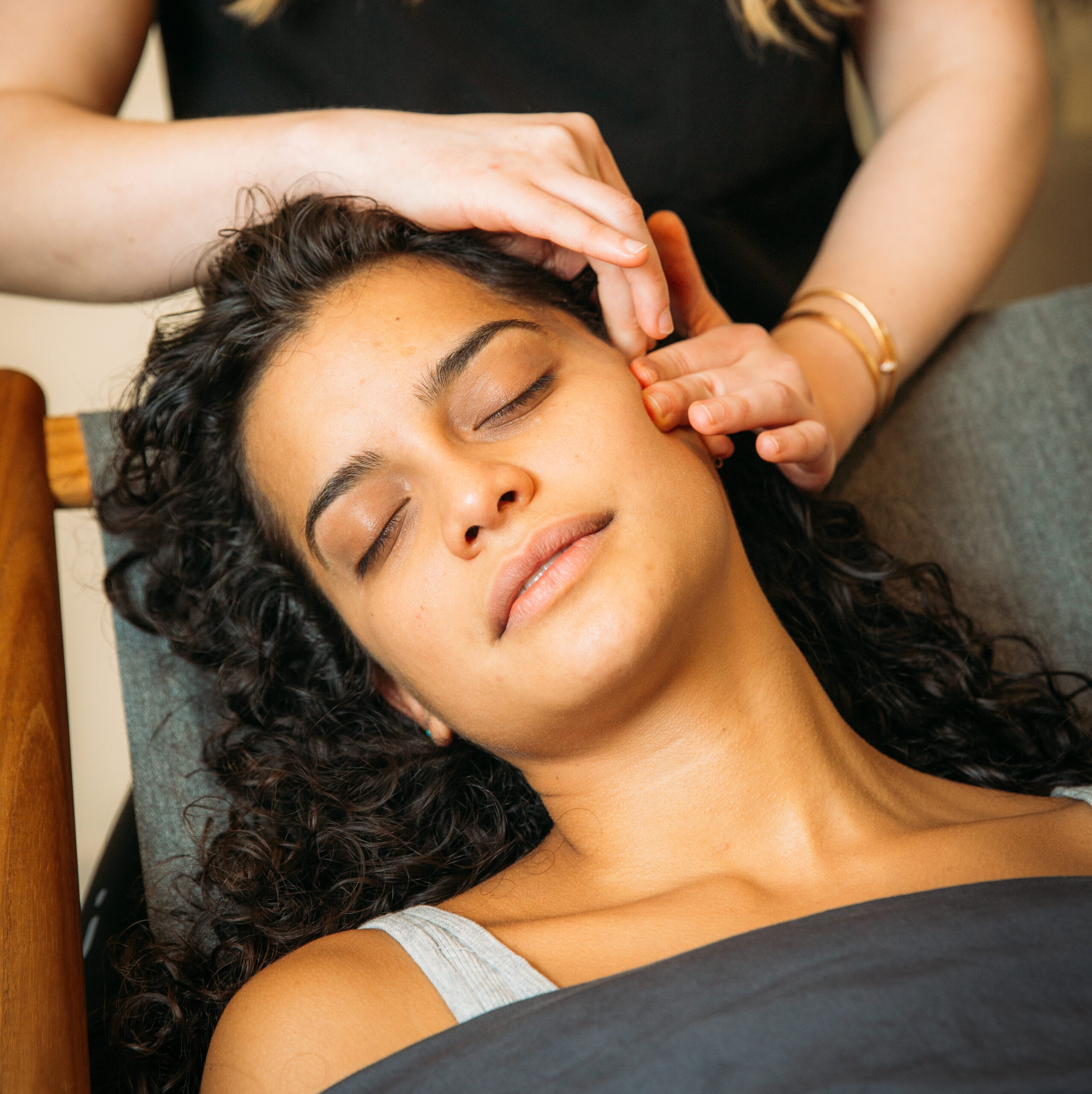 Face*ssage is an ultra relaxing facial massage that incorporates head, neck and shoulder massage. The session will sculpt, lift, contour, and reduce facial tension, using targeted lymphatic drainage and facial techniques.
Treat your upper body and face to a luxurious, fusion massage
Say goodbye to headaches, jaw tension and facial puffiness
Available in NYC Stretch*d locations
35-min or 50-min sessions
Add-on a Gua Sha service for extra contouring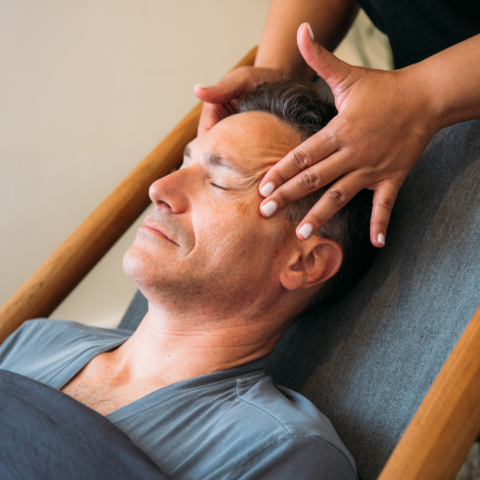 35-min
Single Session $88
5-Pack $375
Targeted facial sculpting to lift and define. Reduce headaches, jaw tension and boost relaxation.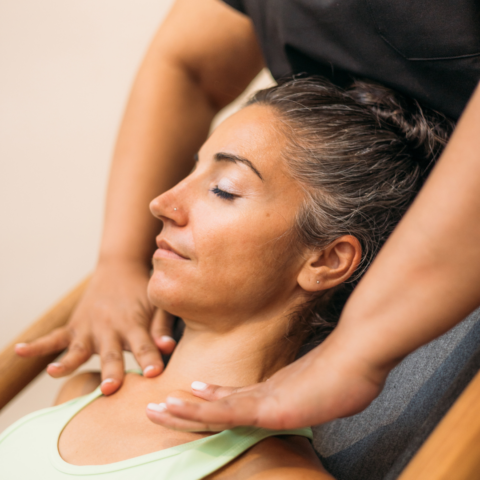 50-min
Single Session $125
5-Pack $535
For ultimate relaxation, we'll spend extra time on contouring the face, along with extra TLC for the head, neck and shoulders.
Frequently Asked Questions
It's a face massage! Unlike a traditional facial, this service is completely non-invasive. We won't clean your face or do extractions. We will use facial techniques to massage your acupressure points to reduce facial or jaw tension. It's a lymphatic drainage massage that will reduce puffiness, sculpt, tone, lift and contour. It's also ridiculously relaxing. We get into the neck, shoulders and upper back. Don't be surprised if you fall asleep!
We recommend coming in bare faced. We have makeup wipes if you'd like to remove your makeup when you arrive. We ask that you arrive a few minutes before your session to prep and make the most of your time.
A loose fitting t-shirt or tank top is best so that we can massage deep into the upper back and shoulder area. Try to avoid wearing a tight fitting sports bra. If you forget the right top, you can rent a t-shirt from us for $5. We have changing rooms and lockers.
Many of our clients find that a Face*ssage helps reduce tension headaches, jaw tension (think: teeth grinding), TMJ and other common areas of tightness. The neck and shoulder massages can also alleviate some of this pain.
Come as frequently as you'd like! There's no down time. We recommend at least once a month for regular maintenance and sell 5-pack options, as well. You can pair this before or after a Stretch.
If you have had recent fillers, injections, Botox, chemical peels or skin procedures such as microneedling, microblading, dermaplaning, laser resurfacing, or laser hair removal within 2 weeks prior to your appointment, we recommend rebooking. This also goes for anyone who has had recent dental procedures that may cause jaw or facial sensitivity.
We use products with all only safe, clean and natural ingredients, free from parabens, preservatives and synthetic fragrances. Choose from oils specifically for Anti Aging, Hydration, Sensitive and Acne Prone skin types. Using facial oil is optional.
If you are breakout prone, we suggest you use the facial oil for acne prone skin. If you have sensitive skin, we suggest you test a small amount of the oils on your inner wrist first.
We also provide the option to use a relaxing magnesium cream on your neck and shoulders.
It's a 20-minute session under the Lightstim, an anti-aging LED light that uses red light therapy to reduce fine lines and wrinkles. It is FDA cleared for wrinkle reduction and collagen production. There's no down time and you will immediately see a healthy glow afterwards. The best results are with frequent use. We recommend 6 visits within 2 weeks and sell a 6-pack. We recommend a Get Lit session immediately after Face*ssage to help seal in the benefit and reduce any inflammation. Single sessions are $20; 6-packs are $100.